A FEW REASONS To Enjoy My Service
Relax and leave the difficult work to me! I want to empower you and liberate your time to be able to do the things that generate money your business! Leave the tedious, geeky work to me!
I can get your site started with just about any budget. I can build you a site that others would charge you tens of thousands of dollars for. My sites are built right for you the first time so you don't end up paying twice!
I offer multiple pricing plans that allow you to purchase what you need and leave out what you don't. I will create a custom, tailor made site for you as well as manage and secure the site month after month.
Being a business owner is hard work! From large corporations to mom and pop shops I know how hard entrepreneurs have to work to succeed. I started 180 Sites to serve businesses and their daunting online needs. My service will free up your time to do what you do best. My strategic value that I offer is creating elegant and beautiful websites that are also functional and high performing.
Check Out Some Of My Work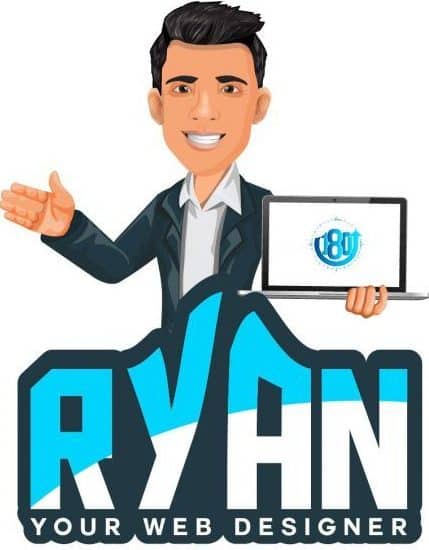 We're Top Rated In Our Industry!
Ryan did a wonderful job on my new website, I would highly recommend him to anyone needing a website. Great follow up and quick to respond!!
Lori Woodward​​
Lori's Mobile Notary​
Ryan did a wonderful job building a new website for our window cleaning business. Not only is it aesthetically awesome we are getting at least 5-6 new customers weekly.
Jeanine Skallerud​
The Window Solution
Ryan built my beautiful website and had me live within days. Hands down the best. Prices are very reasonable! Thank You 180 Web Design
Alex Duran
HouTex Pressure Washing
I'm so glad I found Ryan to build my website. He made it super simple and he was really easy to work with every step of the way. I loved his design and ideas and he did it at a very affordable price.
Aaron Swanson
The Gutter Monkeys
Very affordable and something that my husband and I have dreamed of since we first started. When changes had to be done he helped without hesitation, customer service was the best.
Brenda Ramirez
B&C Mobile Detail
Very responsive to all my requests and all my needs was satisfied with fast results. Very good work for a great affordable price. Compared to others who do the same work for thousands of dollars.
Quinton Cooper
Coopers Pressure Washing