Pressure Washing Web Design
Get More Leads For Your Pressure Washing Business
5.0 trusted by hundreds of pressure washers
Pressure Washing Website Design
How 180 Sites
Helps Improve Your Pressure Washing Business
As you know most pressure washing websites do not look beautiful. Some take forever to load, some look terrible and some have no calls to action. We will professionally design your site to convert more leads!
Many pressure washing sites we see, even ones that were professionally made have major SEO issues. We will build you a clean site with proper SEO foundations to push you up the ranks in the search engine results.
Professional, high end pressure washing web design can be costly. We want you to be able to start your site and have it pay for itself! That's why we offer affordable monthly financing with zero interest and no start up fees.
Get Double The Amount Sales For Your Pressure Washing Business!
Download our FREE Guide and You'll Learn How to Improve Your USP's (Unique Selling Propositions) and Craft a KILLER OFFER That Will Double Your Sales! Lets Go!!!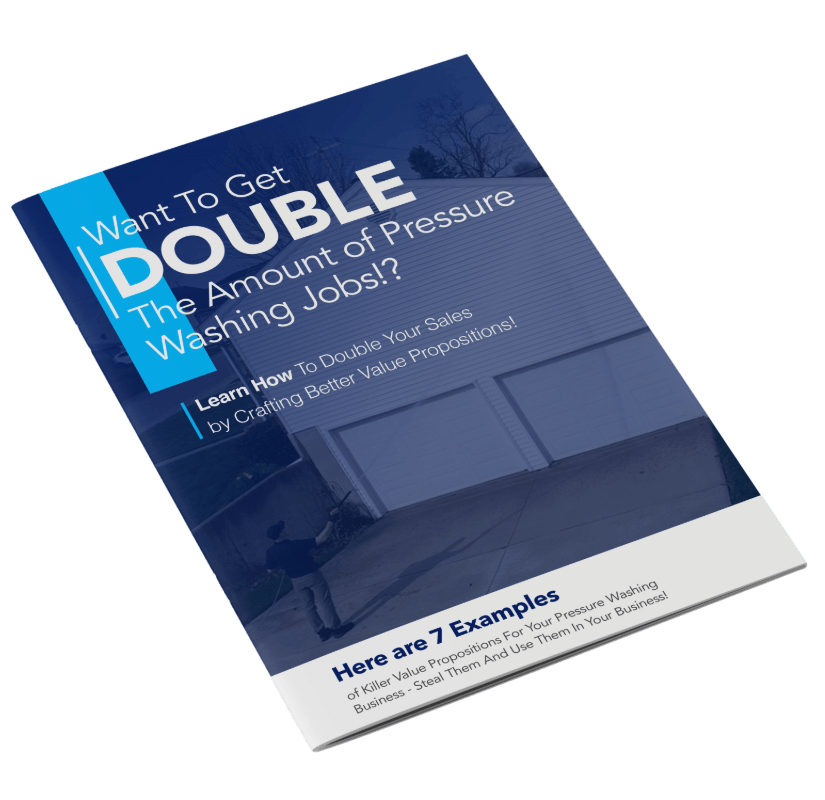 Examples Of Our Pressure Washing Web Design
Check out some of our work. We hope we have the honor of working with you as well!
180 Sites Pressure Washing Web Design Portfolio
Building your own pressure washing website?
Here are 14 Killer Quick Tips to get more leads on your pressure washing site immediately!
1. Ensure your Pressure Washing site loads fast
Website speed is critical and should be one of the first things you address when it comes to conversion rate optimization. In order to convert website traffic into new leads, we have to effectively communicate what it is you do, how you make your customers' lives better, and why you're better than your competition. We can't even begin to communicate any of this value if your website is slower than molasses. Nothing will jack up your bounce rate like a slow website can. In today's digital world, everything is instantaneous, and people have short attention spans. If your website is taking five seconds to load chances are a lot of people are going to just click off your page and go to your competitor. Aim to have your website load in about 3 seconds or less.
For best results, you should be in full control of your website on a self-hosted platform. For starters select a premium hosting company (none of that shared hosting crap like GoDaddy or HostGator) and implement some fine-tuned caching on your website. The next biggest thing will be cropping and compressing all of your images to be as small as possible while still looking great. You can test your website speed on Pingdom or GTmetrix and they will give you valuable insights on how to fine-tune your site even further for lightning-fast load times.
2. Make your pressure washing website mobile responsive
This almost goes without saying but you need to have a website that is perfectly designed for mobile and tablet devices. If your website is not responsive the likelihood of anybody converting on your site on a mobile device is extremely grim. This is extremely important in today's day and age because most website traffic comes from mobile and the trend is increasing more and more every single year moving away from desktop to mobile search.
Take your pressure washing web design to the next level and not just have a website the shrinks and fits to a mobile device (mobile-responsive) but have a fully mobile-optimized site! Yes, there is a difference, one simply responds to smaller devices and make the site readable, and the other is a separate version of your website carefully crafted to look its absolute best on mobile. To see these two websites on your phone you can visit Veteran Exteriors or MEGAH Pressure Washing.
3. Pass the 5 Second Usability Test
Here's where the content strategy starts to come and play. Implementing the tactics involved in the 5-second usability test will only take you a few minutes but will dramatically increase your conversion rate on any pressure washing website. So what is this mysterious 5-second usability test? Here it is in a nutshell, when a visitor comes to your website within 5 seconds you must clearly communicate three things. First and foremost, you must communicate explicitly what it is that you do. Now, this may seem obvious but in practice, it actually isn't. Many companies try to be clever, witty, and cute rather than being concise and clear. They're writing their headlines on their website for them and not for their customers. Be crystal clear about what it is that you do and put it big and bold in the hero section of your website. Next, you need to communicate how it is that you make your customers' lives better, and lastly you need to provide a clear way to do business. This will come in the form of a primary call to action and possibly even a secondary call to action. Here is a great example of a pressure washing website that passes the 5-second usability test.
A visitor is coming to your website for one of two reasons either pain or pleasure. If you provide a service that they don't want to do themselves then you could speak to their pain. If you provide a service that is a luxury and enhances their life then you could speak to their pleasure. However, you make your customers' lives better you could tie that into expressing it is what you do. To learn more about implementing the 5 Second Rule you can learn how to clarify your message with Storybrand.
4. Speak to your customer's pain points
When it comes to writing copy for your pressure washing website speaking to your customers' pain points will be a main point of focus. They're coming to you because they have many pains, their home is covered in algae and lichen and they don't have the equipment, the knowledge, nor the time to fix this problem on their own. Once you've addressed the pain that they are experiencing now you can speak directly to what they need and how you can be the perfect solution to take care of their pain points for them.
Speak to your customers' pain, tell them how you solve it, and tie that in with your unique selling proposition. Now you're solving their problems in a unique way that nobody else can.
5. Communicate your unique selling propositions
Everybody and their momma is licensed and insured, everybody does pretty good work and everybody says that they're the best, but what makes you stand apart from everyone else? Don't just speak about how great your equipment is and how many years of experience you have, your customer doesn't really care about those things. You need to be able to articulate something that really makes you stand out. Some things that can help you differentiate from others are offering a warrantied service. You could possibly offer a one-year house washing guarantee or a three-year roof cleaning warranty. This is just the tip of the iceberg on setting yourself apart from other companies. Does everybody in your area require a customer to call to get a quote? Consider putting up a pricing page that will give your website visitors some insights into pricing so that way they can at least have a general idea of what they're getting themselves into. This will begin to build some rapport and trust with your company while they're still in the investigating stage of the buying cycle. Anything your customers are not doing or are not willing to do is a golden opportunity for you to stand out.
Using words like "only" or words that end in "est" is also a great way to help set yourself apart. Examples, San Diego county's "highest" rated pressure washing company, San Diego's "only" $5,000 satisfaction guarantee. To learn more about making your standout with amazing unique selling propositions check out the book The Whale Vomit Method.
6. Use high quality before and after photos
Be sure to take some great high quality before and after photos while you're at every single job, this can be a great task to give a crew leader when they arrive and before they leave any job. For best results, you'll want to make sure that the camera positioning is in the exact same place and angle in both the before and after photo.
Place these photos into a slider on your website and it will create a dramatic visual presentation to your website visitors. 
7. Add relevant reviews to every service page
You don't have to have 500 reviews to be able to add relevant reviews to every single service page, so even if you've only been in business for a year, you should definitely be able to do this. You'll want to place three solid reviews on each service page this will help you get more content onto your site and also establish trust and authority for every single service that you offer.
Place the name of the service and the location as an H2 or h3 title and then place the review that talks about the service beneath it to support that title, this will help your on-page SEO by having location and service relevant content on all of your service pages.
Website Conversion Optimization
Get a Free Site Audit & Increase Your Profitability
Let us show you areas for dramatic improvement on your website. We offer free and a paid website audit services.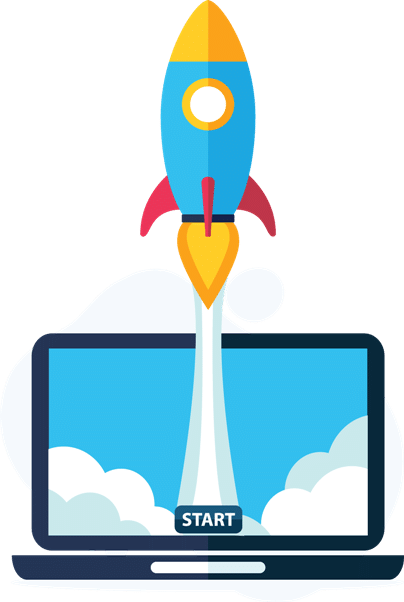 8. Implement a locations page on your power washing site
Being a pressure washing company means that you're a mobile business and that you serve many different cities, sometimes even different counties and even different states. Having a locations page will help your visitors know that you can serve their City too. This comes in handy especially if your pages are optimized around a particular city. Since you'll be emphasizing your #1 city over and over again, people who don't live in that city may think that's the only city that you serve, so having a locations page will help clear up the confusion.
If you have any City pages on your website link to them from your locations page.
9. Build a dedicated page for every service you offer
Having a homepage that simply says that you do pressure washing, house washing, roof cleaning, gutter cleaning, window cleaning, commercial power washing, paver sealing, and any other services is not an effective means to get anybody to want to hire you for those services. You need to be able to provide enough valuable information to educate your website visitor that you're the clear choice for any of these given services. It takes great copywriting, photos, and unique selling propositions to achieve this, but before you can display any of those things you need to build a dedicated page for each service. Not only does this help provide a better user experience which will lead to better conversions on your website, but this will also help your SEO endeavors.
The number of pages that you can create on your website are limitless. The more pages you create that have relevant and useful content on them will continuously benefit your SEO and allow you to be able to show up in search results for more and more keywords. The best place to start is first by getting a dedicated page for every single service you offer and then continue making those pages better and better. Once you're ready to create even more pages you should then think about adding blog posts and city pages to your website. If you need help crafting pressure washing content you can get inspiration from the PWR.
10. Create an about page With an image of you on it
Lots of people have about pages on their website and a lot of them are doing it wrong. The main point of your about page is just so you can show your website visitors that you're a real and likable person. Your pressure washing clients are going to have you come onto their property so having a picture of your face, your team, or even your family on your about page is a great way for them to just establish some trust with you before having you come on to the property.
Take this time on your about page to not just talk about yourself but to invite your customers into a story. Tell them how they fit into your story and how you exist to make their life better. People don't care about your story they want to be brought into a story. In short, don't make it just about yourself and all your fancy equipment. If you have a bigger purpose in your business you can also share that on your about page.
11. Clear and consistent calls to action
One of the easiest ways to achieve better conversion rates is through clear and consistent calls to action. Your web page should have one primary call to action and a secondary call to action. For pressure washing websites your primary call to action should be driving them to get a fast or free quote taking them to a dedicated contact page. Your secondary call to action should be your phone number and should not be displayed as many times as your primary call to action is. After every single section on your website anytime you're communicating any value or anything at all that might make your customer say I like this company, I like what they offer, I want to do business with them, right there is where you need to place your call to action. It's pretty hard to overdo it when it comes to placing calls to action, so when in doubt just add more of them.
A great way to ensure that a call to action is visible on every square inch of your website is through the use of a sticky header. Place your primary call to action and even your secondary CTA into the header and have that stick that to the top of the page. Now as you scroll throughout your website no matter where you are on the page, those calls to action always stick to the top and are always just one click away. To see these calls to action live on your screen you can visit Total Power Wash and Curb Appeal Solutions.
12. Take your customer to a lockdown contact page
Once your customer says okay I want to get a fast quote and clicks your call to action take them to a dedicated page where there is literally nothing else for them to do but submit your form. On this page, there should be no header, no footer, no map, no other pointless information. Do not let your customers get distracted they've said that they want to get a fast quote so let's do it.
Once your customer submits their contact form take them to a thank you page that addresses them by name assuring them that you're going to get a fast quote to them very quickly. This is going to give them confidence in your business and discourage them from feeling that they need to go and get more quotes from other companies. You can also have your form set up so that it will email your client immediately, addressing them by name and reassuring them once more that you're going to be reaching out to them right away.
13. Use a Pop-Up for Your Pressure Washing Website
If you have the means to create an exit intent pop up you should definitely put one on your web page. This should not be an annoying or spammy looking pop up that comes on randomly while somebody is trying to look at your web page. This should be set up so that it only fires when somebody tries to abandon your website. This way your exit intent pop-up is a last line of defense on your pressure washing website. The pop-up will recognize when somebody is about to leave your web page and only then will it show the pop-up asking them one last time to get a fast quote, these people are already going to leave your website so shoving a pop up in their face before they leave can't hurt. At this point you have nothing to lose, make your last line of defense strong and you'll get more conversions.
14. Ensure fast notifications of your Power Washing leads
Now that you've converted a site visitor into a lead you need to convert that lead into a paying customer. How fast you are able respond to a lead will greatly affect how high your closing ratio is in your sales process. Make sure that you put systems in place so that your leads are being reached out to within one hour tops. Whether you do that, a sales manager, or a call center make sure that your leads are being reached out to right away so that way you can close the deal while the lead is still hot.
Periodically test your contact forms to ensure that the data is being delivered flawlessly to your inbox. As a secondary option of deliverability, it's also very wise to set up SMS notifications. You can establish SMS notifications through Responsibid or through Zapier. This way in case you happen to not see an email notification or your email app fails to notify you you will be getting a secondary notification of your new quote request via a text message. This will ensure that you never miss a lead and that you're always responding to your leads within one hour.
What Our Pressure Washing Web Design Clients Have To Say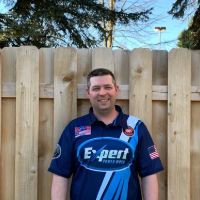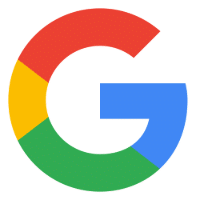 Ryan and his team at 180 sites did a phenomenal job on our new pressure washing website. The design is eye catching and inviting. Our phone has been ringing off the hook and contact forms piling in due to the new website. This is quite the change from our previous website. Our 180 site ranks well and helps potential customers find us easier. A professional website makes a huge difference! Thank you, 180 sites for helping us grow our business.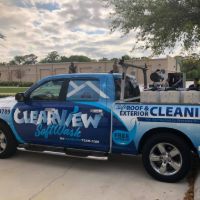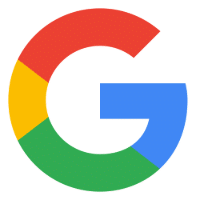 I would highly recommend Ryan and his team! They are quick, assertive, professional, motivated to complete my projects on time. Will definitely be spreading the word out. Thank you, Ryan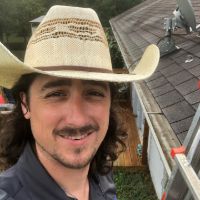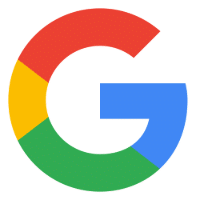 As a pressure washing business owner, I pride myself on my customer service. From initial contact through completion of service, we aim to provide a hassle free experience that not only creates a paying customer, but a lifelong client relationship. The level of service I have received from Ryan and 180sites has been no less. From concept to completion, Ryan has been in regular contact on the progression of the website build. With built in SEO, up to date content, review widgets, and contact form with multiple redundancies, I fully expect this website to not only start converting, but continue to do so for a long time. Google front page, here I come.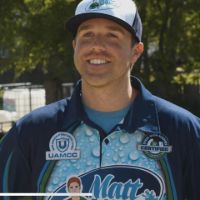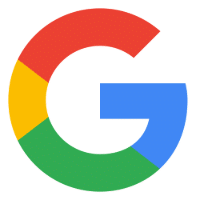 Not only did Ryan provide a great looking website but he brings a ton of value and recommendations on how to grow a service business. Ryan is very responsive and has gone above and beyond to answer all my questions. I highly recommend him for someone looking for a professional caliber website that stands out from the rest.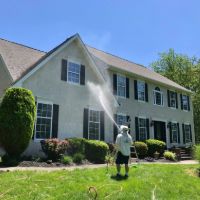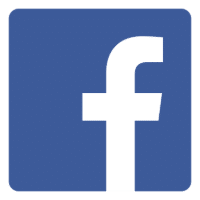 After hiring multiple (4) web developers who have all over promised and under delivered in the past I can say that Ryan and the team at 180sites are the absolute best! Picking a web developer isn't easy, it seems everyone has somebody to recommend… My business has grown and my website produces leads thanks to Ryan & 180 sites. I can't thank him enough for his honesty, responsiveness, creativity and professionalism. I highly recommend them!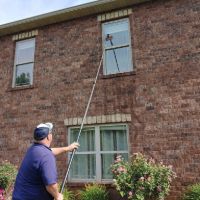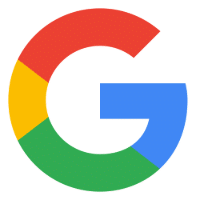 Ryan and his team at 180 Sites are the industry's best web design company. They are easy to work with and deliver an incredible product. We'll be using them again for our Christmas Light website later this year.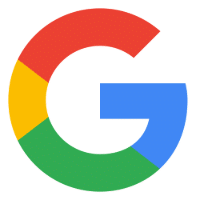 180 Sites has been AMAZING to work with. Ryan is an absolute professional. Every aspect of our website build was a great experience. From the initial contact to the finish product I could not be happier! I would HIGHLY recommend using 180 Sites for your website design.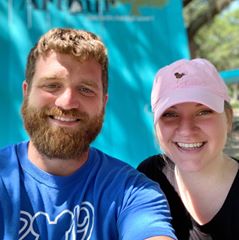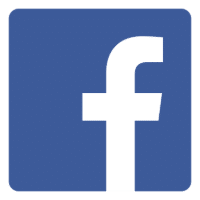 We heard about Ryan and 180Sites from a few other guys in our industry. They raves about the quality of his sites and the SEO work he does. We decided to contact him to see what he could do for us. We think he built the best looking site on the internet! We absolutely love it! And the process was fast and easy. If you're serious about building your company and having a site your proud to direct customers or prospects to then don't hesitate, call Ryan now!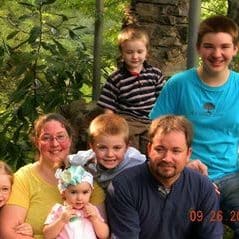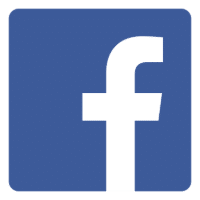 Window Cleaning Louisville
I had 180 sites built me a new site I completely love it and it's only been up a week and has done very well I'd highly reccomend them if your looking to get a website very easy to work with
Websites Starting at Only
Why 180 Sites

stands out among other website design companies
Swipe right to reveal more
Super Simple 5 Minute Onboarding Process

Dedicated Project & Support Manager

Done For You Websites In As Little As 30 Days

Free Hosting, Maintenance & Updates For 2 years

Low Cost - Monthly Payment Plans

Freelancer
Lackluster quality. Unprofessional attitude.

Old-School Agency
Outdated designs, poor user experience and no SEO

Big Wig Agency
"Junior" team members and $10,000 price tags

Frequently Asked Pressure Washing Web Design Questions