If you own a website that sells a product or service then you will already know how important your conversion rate is. For anyone who is new to this world and is still learning, let's have a quick look at what a conversion rate is.
What is a conversion rate and how do I measure it?
Simply put, the conversion rate of your website is the percentage of visitors on your site that take action and follow a process that you have defined as your conversion goal.
For example, say you have a website that offers a service to homeowners. Every time a homeowner visits your website and raises their little digital hand and says hey I would like to use your services. Every single time they fill out a quote request or click to call you this should be tracked and measured as a conversion on your website. So, let's break it down, if you have 500 unique visitors in one month visit your website, and 40 of them filled out a lead form and 10 of them called you, your website would have converted 10% of your website traffic (500 visitors) into 50 leads. As long as you know how many visitors your site is getting, and you have the proper means to accurately track events on your website as conversion goals, you'll always be able to work out your percentage.
What conversion rate should you be aiming for on your website?
Because every industry is so different, each with its own factors, prices, and qualities, it's impossible for there to be a "correct" number. There isn't a certain number you should be aiming for. You will need to figure out your ideal conversion rate based on your profit margins and visitor numbers. If you sell extremely high-priced goods or services, you can have a lower conversion rate and still hit your financial goals. So, while there is no right answer, you will need to ensure your conversion rate is at least the minimum amount you need to keep your business afloat. There are many metrics and statistics out on the interwebs about different industry conversion rates and the average of all of them is roughly 2-4%. If you have a high-quality website with conversion optimization dialed in you should definitely be converting much higher than your industry's average.
All Right, so How Can I Improve My Conversion Rate?
Now that we have looked at the basics that make up conversion rates, it's time to have a look at what you can do to improve your site's conversion. Perhaps your business is struggling to break even or maybe you just want to increase your financial gain further and, therefore, need more conversions. Below, you'll find 10 steps you can take to increase your conversions. Some are more complicated than others but because there are so many options, there will be plenty you can choose from regardless of your skills or limitations.
1. Make Your service and your value crystal clear
If a visitor lands on your site and it's not immediately clear what your company does or what you can offer them, they'll be gone before you know it. On average, you've got about 5 seconds to capture a visitor's attention and start to connect with them, if you don't they will leave! 5 seconds, that's it. That means you need to clearly communicate what you do and how you make your customer's life better, faster than you can say supercalifragilisticexpialidocious! Since the majority of people will only read your headlines or banners during this time, you need to make them concise, enticing, and valuable. If someone can't figure out what your company does, why they need you, or why they should choose you just from your headlines, then they'll go elsewhere. In these areas, don't use generic language or cliché sentences. People will trust you less and see your business as a lower quality provider because of it. Use language that captures their attention and lets them know that they need you without being cheesy.
The design, layout, and language on your website have to be relevant to your targeted audience. For example, let's say you sell art courses for people to learn to paint. Except your website design is bland with dark colors, very few pictures, and boring language. No one is going to sign up for your courses. For something creative and fun like that you need bright colors, lots of fun pictures, and casual language. Your website must speak to your target audience otherwise you will never hit your conversion rate goals.

As a follow-up point to this, it's also important that you don't design your website with yourself in mind. Just because you love the layout and colors that you've chosen, that doesn't mean other people will as well. You need to remove your personal feelings during the design stage and always look at the site from your customer's point of view. Perhaps your favorite color is pink, but if you are advertising your services as a lawyer then this is a color you need to stay clear of. Fortunately, to make this part easier, there is plenty of data and studies online that show the best colors and designs to use according to your profession and target audience. You can even find information on the most appealing graphics and designs to use based on age, gender, education, location, and more. With so much information available to help you, there's no excuse to be off the mark with your website's design and language.
People get distracted easily, especially online. How many times have you been reading about one topic and before you know it, half an hour has gone by and you've gone through six different unrelated topics along the way? So, if there is anything on your website that could take your customers away, then remove it – for example, don't have external links on your buying pages. You want them to have the information they need and the ability to pay and convert with as few clicks as possible.
Website Conversion Optimization
Get a Free Site Audit & Increase Your Profitability
Let us show you areas for dramatic improvement on your website. We offer free and a paid website audit services.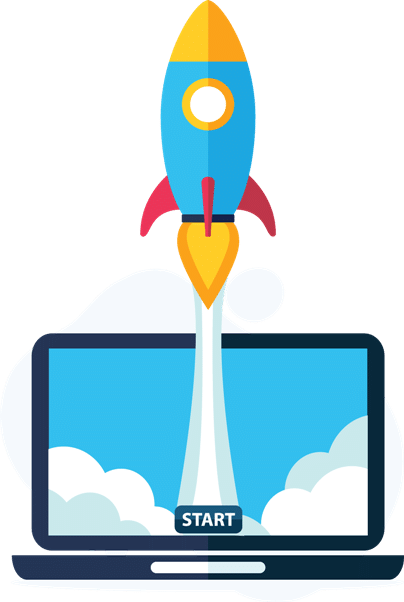 4. Show You Are Trustworthy
Unless you are a world-famous established brand, visitors won't necessarily automatically trust your company. Especially if you are a small business. However, just by adding several small additions to your site, you can quickly build a customer's confidence in your business. You should always have reviews and testimonials on your page for starters, and you should link any social media pages your company has. If someone can click through to your Instagram page, for example, and see you have a good following, a professional and up-to-date page, and genuine customer interactions on there, then they will know you are legitimate. If your business has over 50 or 100 reviews then show it off, you can even put that at the top of your website, state "over 100+ 5 Star reviews on Google" this will instantly build credibility with your target audience.
I'm sure you have given up on the buying process at least once before on a website because either the process wasn't clear, or you were asked for a mountain of unnecessary information. No one wants to spend time trying to figure out how to find the button to pay. No one wants to fill out a huge form to get the product. Whatever your conversion action is, make it clear, obvious, and simple. For example, if you aim to get visitors to request a free quote from you, then a button saying 'REQUEST FREE QUOTE NOW' is good enough. If you need to obtain some information from them, only ask for the necessary information such as name, phone, email, and maybe their address. People want convenience at all times, so keep this in mind. We live in a world of one-click checkout and people have been accustomed to incredible ease of use by spending all day on their phones navigating through Facebook, Twitter, Amazon, you name it. Don't let your website's lack of clarity and ease of use be the reason for losing out on sales.
6. Use Consistent Eye-Catching Calls To Action
For the best conversion strategy, your landing page should utilize two types of call to action. You must have a primary and a secondary call to action that is strategically repeated throughout your website. You should have one call to action that facilitates the primary action that you wish your prospect to take. This would be your "buy now" button or your "get a free quote" button. Your secondary call to action is going to be a less aggressive call to action. For the visitor who's not quite ready to buy or not ready to request a quote this button could be a value-added call to action. This could be a call to action that says click here to download our free guide on XYZ. If you don't have any value-added actions to take on your website then make your secondary call to action simply your phone number. Now that we have your primary and secondary call to action we need to make sure that your primary call to action sticks out more than anything else on your entire website. Use a bright color and possibly even some fancy animation anything to get the eye looking at your primary call to action. Ensure that no other buttons are utilizing that same color as your primary call to action. Lastly, repeat that call to action many times throughout your landing page.
Advanced Conversion Rate Optimization Tactics
If you've already done everything you can to optimize your website it's now time to start utilizing specialty tools to really finetune your site and make even further incremental improvements. For larger sites with high amounts of traffic, even an increase of 0.5% in your conversion rate can make a substantial difference in revenue that your business will bring in.
7. Utilize Lead Tracking Via Google Analytics and Dynamic Phone Numbers
Your traffic analytics page can seem a little overwhelming at first but it is full of useful information if you learn from it. By analyzing your visitor traffic, you can see which pages people are spending the most time on, which pages people are coming in from, and which pages are making visitors leave. All this data is extremely useful to help you make improvements on your site, figure out what's making people leave, and see if any marketing campaigns you have running aren't working as they should.
8. Utilize an Exit intent pop-up with a one-time-only offer
Getting smacked in the face with an email capture pop-up right upon landing on a website is probably one of the most annoying things on the internet. We do not recommend you doing this. However, utilizing an exit intent pop-up could be an extremely valuable weapon in your conversion rate optimization arsenal. If somebody came to your website and wasn't sold on the value that you provide and decided to leave your website and go to the next competitor in the search results, an exit-intent pop-up would be your last line of defense. In this scenario, as the user's mouse goes to click the back button, at the last second a pop-up will fire with an alluring one-time special offer. This could look like "Hey wait before you leave, get a $50 off coupon when you request a quote right now." The person that you're offering the coupon to is about to leave and become your competitor's customer, what are you willing to do to keep that from happening? A customer with a small coupon in their hand is much better than no customer at all.
Split testing allows you to run two versions of your website at the same time. You can funnel visitors to different versions, so 50% experience version A and the other 50% experience version B. The two pages will have different layouts and designs. Perhaps slightly different headlines and banners and even different sales funnels. You can test these two versions side-by-side and whichever version ends up with the most conversions then becomes the landing page that you stick with. Split testing is a fantastic way to test out what works and what doesn't without disrupting the customer experience. Warning: It is imperative that you have a massive amount of traffic or time spent testing your A/B landing pages. If you only send about 100 visitors to your split test landing pages the data you have isn't going to be very useful because it's not a large enough audience to glean real insights from.
10. Increase Your Website's Speed By Reducing Load Time
When it comes to the technical aspect of your website's performance load time is one of the most crucial things that you need to consider and optimize on your website. If your website takes too long to load and your visitors don't have the patience to wait, it doesn't matter how nice your website looks or how well optimized it is in other areas, they will bounce from your website and go to your competitor. The first thing to address for load time optimization is your hosting provider. Ensure that you select a premium hosting provider such as Kinsta, Cloudways, or WPEngine. If you are using shared hosting, there's only so much you can do, because the foundation of your website speed is a poor foundation. Ensure your foundation is good then move on from there. As a wise Man once said, "Don't build your house on the sand" Once you have a quality hosting provider run your site through a speed checker such as GTMetrix and follow the insights they give you to optimize your site's load time even further.
A Small Change Can Make Such A Big Difference
The great thing about conversion rates is that even the smallest increase can have a huge impact on your revenue. Depending on your product or services, just an extra 1% can translate to thousands of more dollars in your pocket every month. Obtaining and maintaining your ideal conversion rate will be a constant process for you, so you should do everything you can to ensure that your rate is consistent and you are getting the most from your visitors.
FREE Website Consultation
Book A FREE 15 Minute Strategy Call With Us
Let's talk about your business and your website needs. We'll show you how we can help and answer any questions.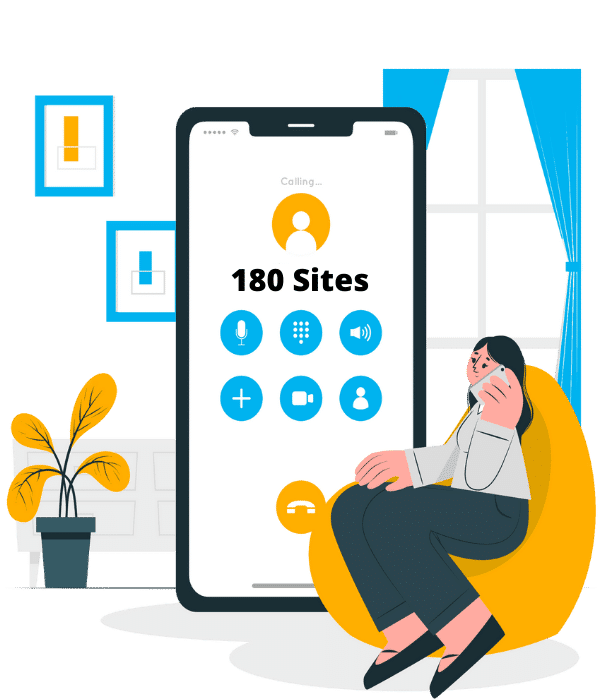 Let's Break Down The Benefits Of Increased Website Conversions
Let's say you own a roof cleaning company and your website gets 500 unique visitors per month and your website converts at 3%. That means your website will be generating 15 leads per month. Let's say your sales team can close those leads at 50%. This means you close an average of 7.5 jobs per month from your website and your average ticket price is $1,000. In this scenario, your business would be doing about 7,500 per month in revenue from your website alone. Now let's say we're able to optimize your website in such a way that we could get a 10% conversion rate. Now with your newly optimized website, your company is bringing in 50 leads per month and closing 25 of those leads generating $25,000 in revenue from your website alone. This isn't even considering the fact that a higher quality, more professional looking website will increase the perceived value of your entire company overall, which means you can charge higher rates and/or close jobs at higher percentages because your company is perceived as one of the most professional looking companies in your entire service area. Factor those benefits into our little fictitious example here and your website will be generating even more than 25,000 a month in revenue! This is all due to the explosive power of conversion rate optimization. Even the smallest increase in site conversions dramatically trickles down more and more money to your bottom line. 
So, What Should I Do Next?
Address the areas your website has the largest room for improvement and attack those weak areas first, this is where you'll see the largest improvement in the shortest amount of time. If you'd rather have someone else help you, we would love to be of assistance.
If you'd to get some free advice and hear our thoughts about how we could provide you stellar website conversion rate optimization, reach out to us today, we love to help you. You can also purchase our user experience video audit, which addresses the way your website could be converting more visitors into paying customers.