Marketing is one of, if not the most important aspect of a company's success. You could have the greatest business idea in the world but if no one knows you exist or you can't reach enough people, then you aren't going to be a success story.
However, before you start looking into what types of marketing are going to be best for your company, you'll need to have a clear plan for your marketing budget. Your budget needs to include every cost associated, paid adverts and any hiring costs, relevant subscription costs, and expenses on marketing tools.
One mistake some company owners make is not making a plan for their budget before they start spending. Rather, they spend money as needed and often make mistakes along the way costing the company more money in the long run. This happens when people don't think a budget plan is important. But why is it necessary to have one?
Why Do You Need a Marketing Budget?
1. Stops Overspending
The quickest way to overspend is by not keeping track of how much money is going out in the first place. Your business budgets work in the same way as your personal household budgets. If you don't keep track of how much money you spend each month in your personal life, it's easy to consistently overspend and fall into debt.
A budget is a clear way to prevent overspending as you can see exactly how much you have allocated to each marketing strategy and you'll know when it's time to put down the credit card.
2. Helps Set Goals and Expectations
You can set realistic goals, benchmarks, and expectations when you have a defined budget. You'll be able to calculate how much revenue you need to be generating in comparison to your marketing spend. Is the amount you're spending worthwhile based on the ROI you are getting? A budget can help you answer this question.
3. Helps Allocate Funds
Marketing doesn't have just one method. There are many strategies, including Google Ads, paid social media adverts, influencer campaigns, email campaigns, video marketing, and more. Not every option will work for your type of business. The idea is to find which strategies have the greatest impact on your sales and conversions and allocate more funds to these areas.
You can easily see how much you can allocate to each option if you have a predetermined budget. If you're having a hard time prioritizing your marketing funds, you can get help here on understanding why it's so critical.
4. Creates a Long-Term Plan
Marketing is a long-term plan. Therefore, the money needs to be a constant flow. For example, spending $1000 a month for twelve months is better for your business than spending $4000 a month for three months, then nothing for the remaining nine months of the year. A budget will help you create your long-term plan and use your monthly money wisely.
5. Invests In Your Business
While it's understandable to see your marketing budget as a business expense, it's more of an investment. You have this money going out, but the idea is to recoup these costs and more on top with extra sales and conversions. Just like you would budget any money you put into other investments such as a property portfolio or stocks, you need to budget your marketing investment.
Website Conversion Optimization
Get a Free Site Audit & Increase Your Profitability
Let us show you areas for dramatic improvement on your website. We offer free and a paid website audit services.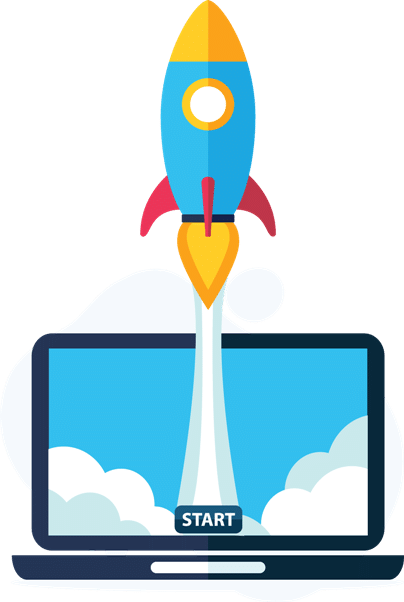 Five Steps to Plan Your Marketing Budget
Now we know why you must have a budget before you start spending, let's look at five simple steps for planning.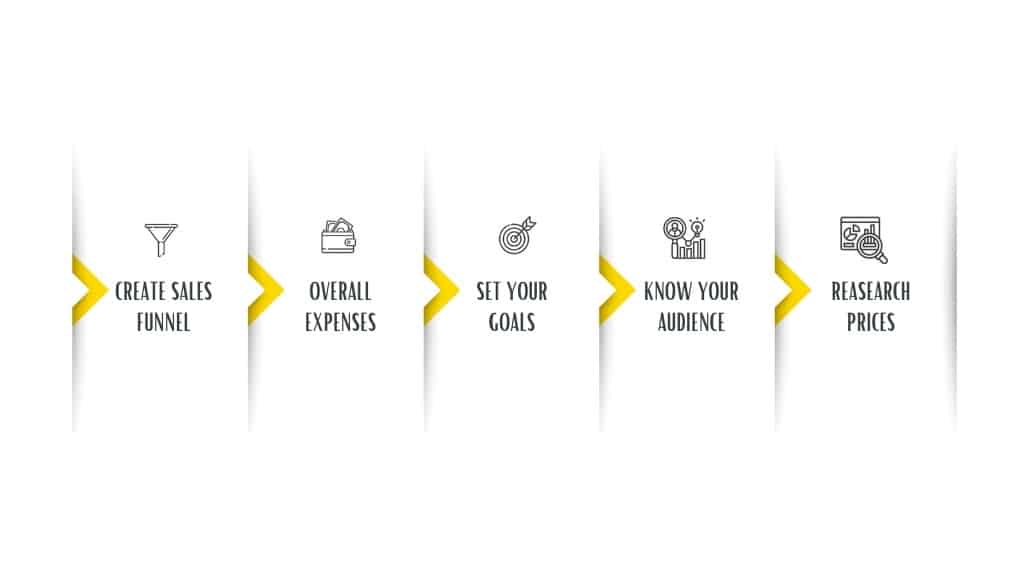 1. Create Your Sales Funnel
Your sales funnel is going to help you know exactly where you're going to spend your budget. The sales funnel is the steps a visitor takes to end up as a paying customer. Typically, there are four phases involved in the sales funnel.
Awareness
Consideration
Decision
Action
Awareness
This is the point at which your potential customer knows they have a problem and they need a solution. For example, they have a roof leak and need it repaired.
Consideration
Your potential customer is considering what options they have to fix this problem.
Decision
The potential customer has done the research and is now focusing their attention on just a handful of companies that could help them.
Action
The potential customer has taken the action to choose your company.
Having a sales funnel can help you track potential customers and see where any error lies. For example, if you notice a lot of visitors on your website or inquiring about your company but very few result in action being taken then you can figure out why.
Why are potential customers stopping at the consideration or decision phase? What marketing strategies do you need to put money into to turn more people into customers?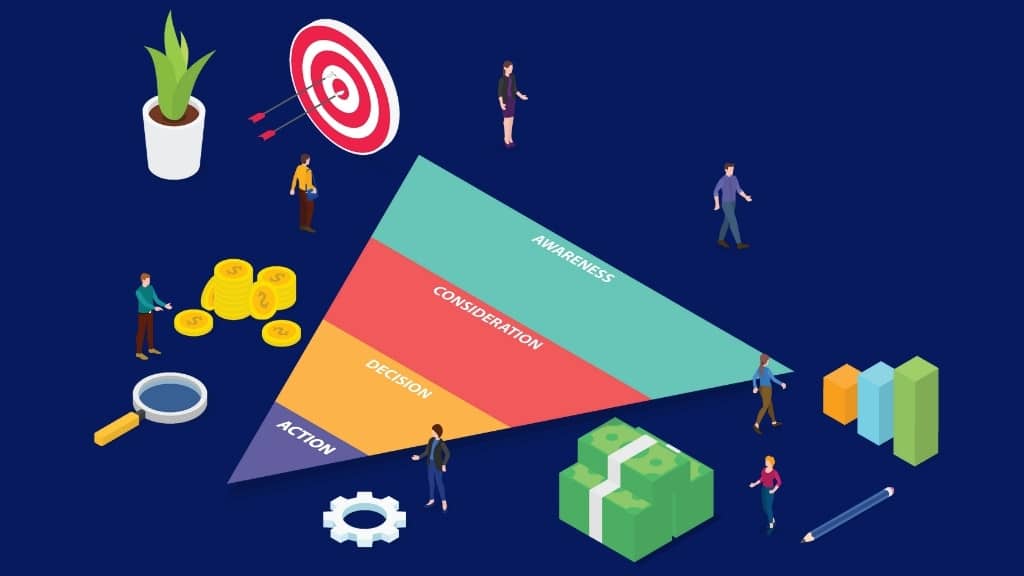 2. Know Your Overall Expenses
Your marketing costs are just one part of your budget, in addition to this you also have:
Staffing Costs
Insurance
Operating Costs
Utilities and Office Rental
Your business may have expenditures on top of the ones listed above also. So, you need to know exactly how much all the expenses add up to (all expenses excluding your marketing). From this figure, you'll be able to more easily determine how much you can risk putting into your marketing fund. If your maximum expenditure each year is $200,000 and you spend $150,000 annually running the company, then you can use the remaining $50,000 for marketing.
3. Set Your Goals
Set goals and targets so you have something to work towards and help you analyze if your marketing strategies are hitting those goals. However, ensure your goals are not vague otherwise you won't know if anything needs to change.
For example, instead of a goal being "make more sales", you should instead set a goal of "increase sales revenue by 20% in the next 6 months". This gives you something to measure your success by and will help you make tweaks to your marketing plans that contribute towards that goal.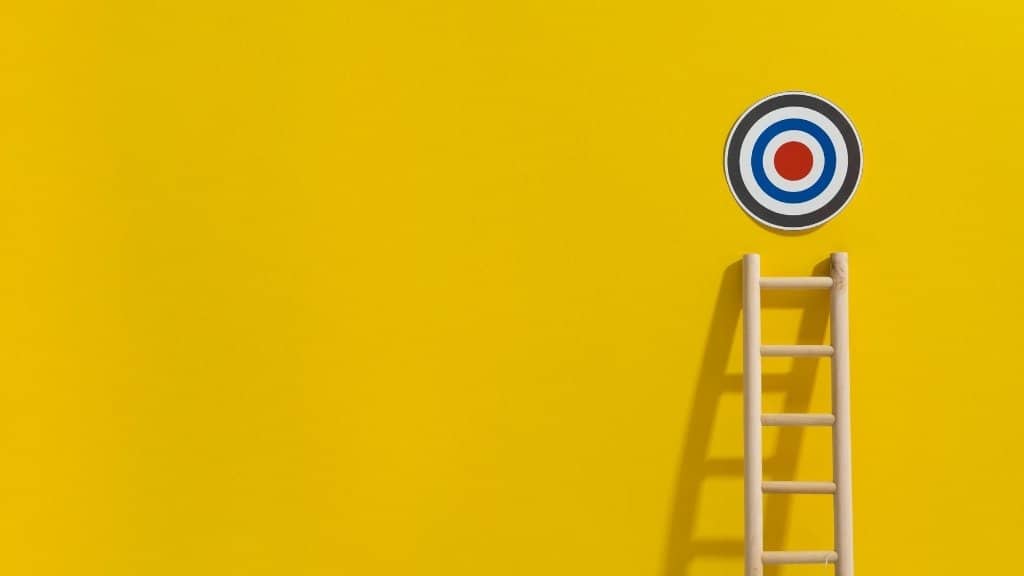 4. Know Your Audience (And Your Competition)
You must be allocating money towards marketing strategies that have a good chance of succeeding. Not everything you do will work and you may have to change and strategize now and then. But you shouldn't just throw money into general marketing and hope it works.
Take some time to think about who your audience is based on the industry you're in. Where would your money be the most effective? For example, if you're a law firm then paid ads on a platform like Instagram is going to be a waste of money.
You can also check out where your competitors are marketing to help you get an idea of what you should be doing and even how much you should be spending. There are some great tools online that help you see where your competitors are advertising.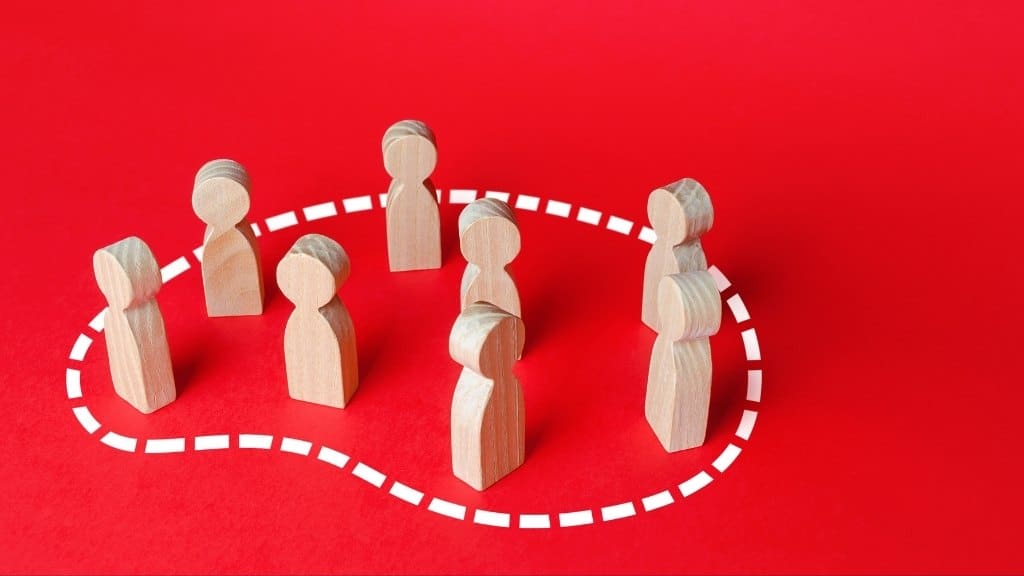 5. Research Prices
Every marketing strategy comes at a different price. Not just the prices of paid-for ads, and videos, etc, but also the cost of who is creating them in the first place. You can run marketing campaigns by either:
Keeping it in house
Using a freelancer
Hiring a marketing company
Keeping it in-house will typically cost you less. However, depending on the tools you have or the knowledge you have, you may not end up with the quality or results you're after.
Using a freelancer can be a great choice. Again, it can help keep the cost down while still working with someone professional and knowledgeable. But using a freelancer means that less work can get done as they are only one person.
Hiring a digital marketing company is probably the best option. Especially if you have the budget for it. A company will have all the tools, knowledge, and manpower to steer your marketing campaigns in the right direction.
You should spend some time researching the costs of each option and then weighing up which one is right for you based on your budget amounts.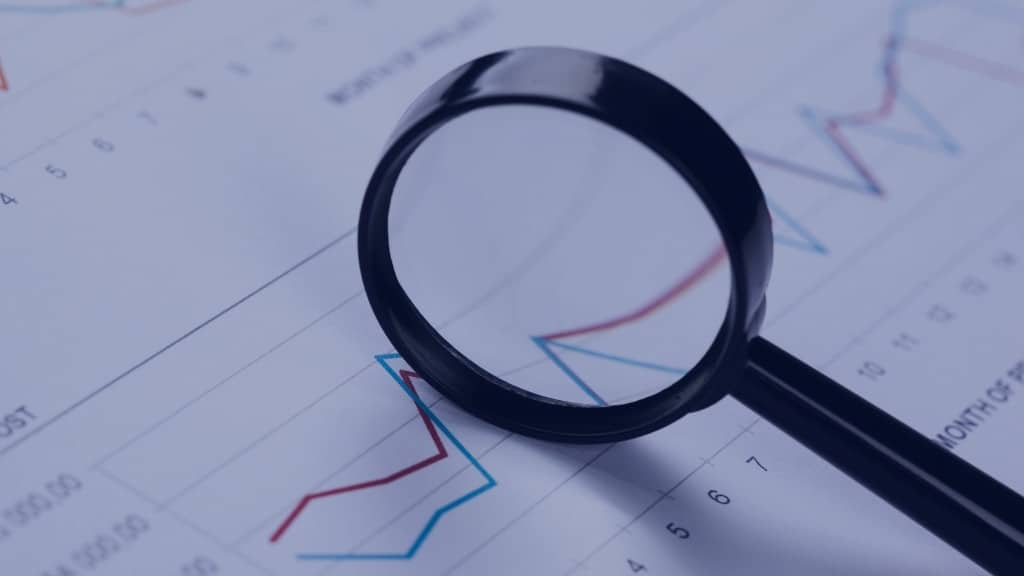 Help with Calculating Your Budget
Knowing why you need a budget and even how to plan the budget is critical. However, some companies struggle with knowing how much their budget should be in the first place. You can't make a plan if you have no idea how much you can spend, right?
Fortunately, this problem is easily remedied with an online budget calculator. There are a ton of these online that are always free to use, this one from WebFX is just one of many you can use.
These calculators will determine your budget based on your goals so you can use it again and again anytime your goals change. Once you have a grasp on your budgeting you will still need to balance all of these expenditures in your books. If you're a service business and need help managing your books be sure to check our preferred partner for bookkeeping services.
Are You Ready to Begin?
As we outlined in the beginning, marketing can make or break a company so your strategies and expenditure are not something to push to one side. The right budget and methods can push you to the kind of success you have always dreamed about. So, if you're ready to start spending money, it's time to plan your budget now!
FREE Website Consultation
Book A FREE 15 Minute Strategy Call With Us
Let's talk about your business and your website needs. We'll show you how we can help and answer any questions.