Home service companies all over the country face a lot of competition as more and more companies pop up offering similar or the same types of services.
However, there are still more than enough customers to go around as the demand for home repairs, cleaning, and other treatments increase as well. According to research carried out by Technavio, the global home services market will grow an additional $1.5 billion during 2020-2024.
So, with enough demand, having a little competition shouldn't pose too much of a problem so long as you are using effective marketing methods. Simply existing and hoping for the best isn't enough. You need to make your company known and show why customers should be coming to you.
How can you do this? Marketing will always be one of your priorities, as it is for every company in any industry. Therefore, let's look at the top 15 marketing tips for your home services business so your company can earn part of that $1.5 billion.
The 15 Marketing Tips You Need to Know
This article will look at the following tips in more detail to give you the best insight into each one.
Invest in SEO
Run PPC Ads
Use Google Local Services Adverts
Work On Your Online Reputation
Try Out Video Marketing
Have Live Chat
Manage Your Local Listings
Connect with Your Audience on Social Media
Obtain Referrals
Respond to Leads Fast
Utilize Email Marketing
Prioritize Customer Service
Have an Awesome Website
Run Social Media Competitions
Add Your Branding Where Appropriate
1. Invest in SEO
The vast majority of people looking for home services are going to be searching online. Long gone are the days of newspaper or magazine ads, the focus is very much online.
This means that your marketing must-have SEO (Search Engine Optimization) if you have any hope of being found. For example, if your company provides pressure washing in Tampa Florida, anyone in the area looking for a pressure washing company is going to go online and search "pressure washing in Tampa FL"
If someone does this, is your company's website going to be in the top results? If someone searches for similar keywords, again, is your website going to show? Are people going to be directed to your website based on your site's keywords and content?
Your website must have SEO, in particular, local SEO so you don't miss out on your most likely customers.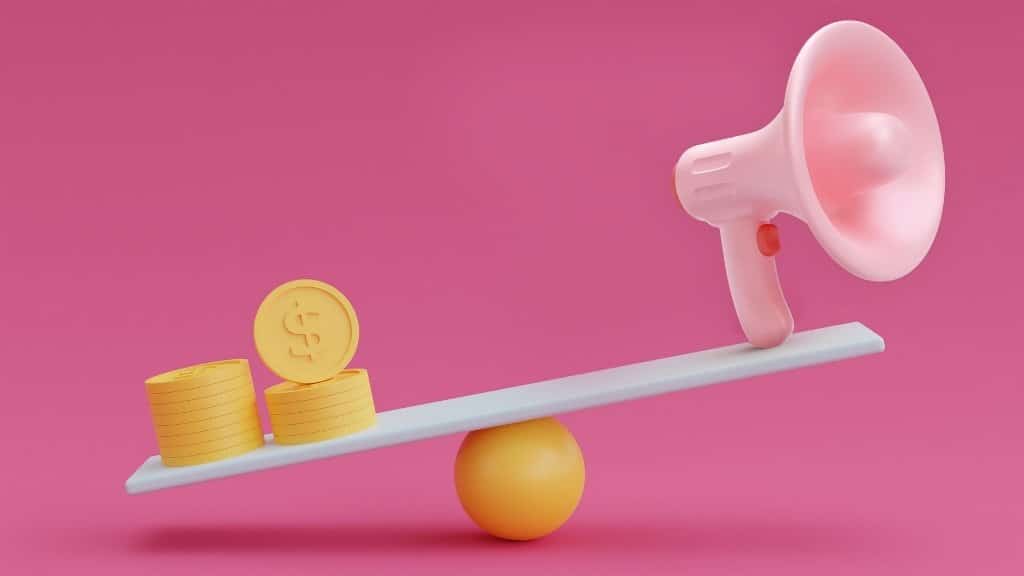 2. Run PPC Ads
If your budget allows for it then paid for advertising should be part of your plan. When you search Google for a product or service, you'll notice the top results will have "Ad" added to the listing. These listings are there because companies have paid to ensure they will always be at the top or close to the top.
While getting to the top can cost more than other marketing methods, you can set a budget so you never go over and you only pay each time someone clicks on the ad.
As long as your website is user-friendly and entices visitors to convert to customers then PPC ads are a fantastic investment. For PPC help check out our preferred PPC vendors.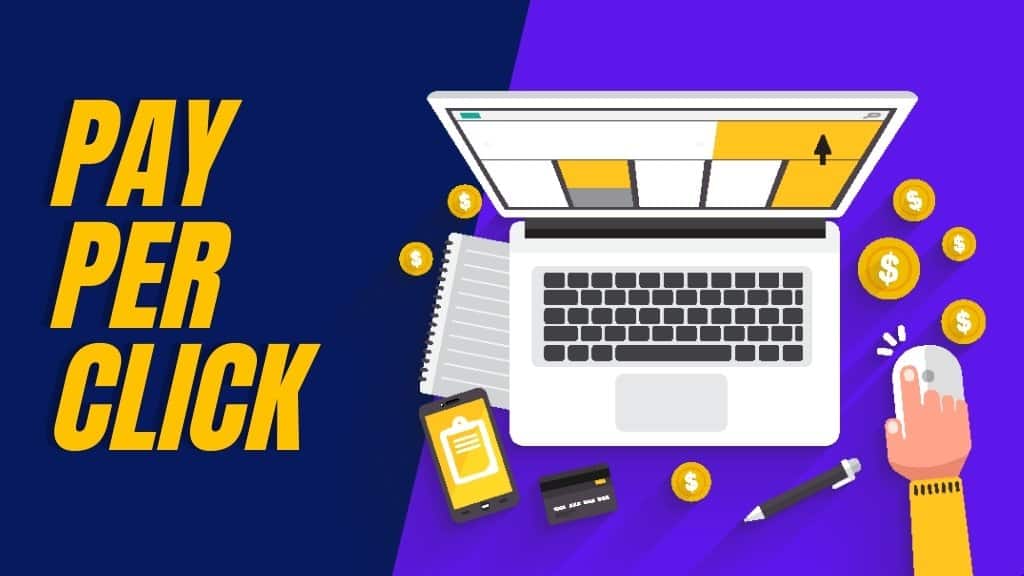 3. Use Google Local Ads
Google local services adverts are similar to PPC ads. However, there are a few extra advantages with the local services option.
Firstly, local services adverts show above the PPC ads, so your business will always be seen before anyone else's.
Secondly, the adverts are a more condensed version that displays only your company name, Google rating, and service area. There is also a phone icon that users can press which calls your company directly. Like with PPC, you'll only pay each time someone presses the icon and calls you, meaning you have an even greater chance of conversions for your money.
Finally, Google Local Services Ads are set up once you have verified your business with Google, for example, they'll check your insurance and licensing information. Each ad then receives a "Google Guaranteed" stamp letting people know that your company is legitimate and trustworthy. PPC ads are excellent, but local services ads offer just a little bit more.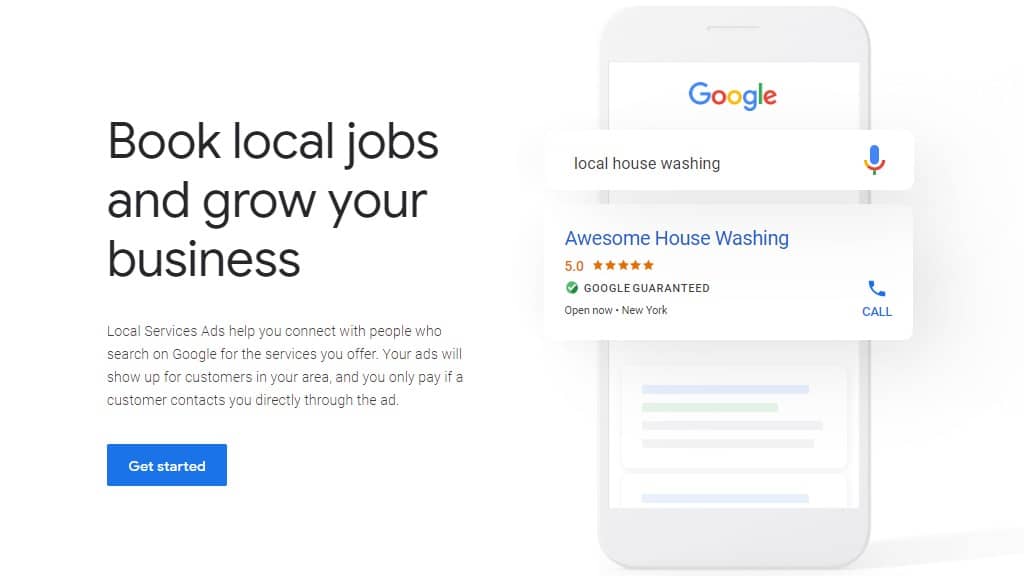 4. Work On Your Online Reputation
When you are looking to try out a new restaurant, what is the first thing you do? Go online and look at the reviews. The same goes for cafes, bars, entertainment, and more. The majority of people (around 90% in fact) make choices based on other people's reviews. Therefore, your online reputation is paramount to your success. Having a poor online presence or even none at all doesn't send out the kind of message you want and you'll easily lose customers.
While you might feel like you'll be annoying your customers, take the time to encourage people to leave you a review either on Google, your website, or Facebook. Most people are happy to oblige and you're not being half as annoying as you think you are.
Building up your online reputation will help encourage people to use your services over those of another company. If you have a 5-star rating and your closest competitor has a 4-star rating, then you'll always be the first choice for potential new customers.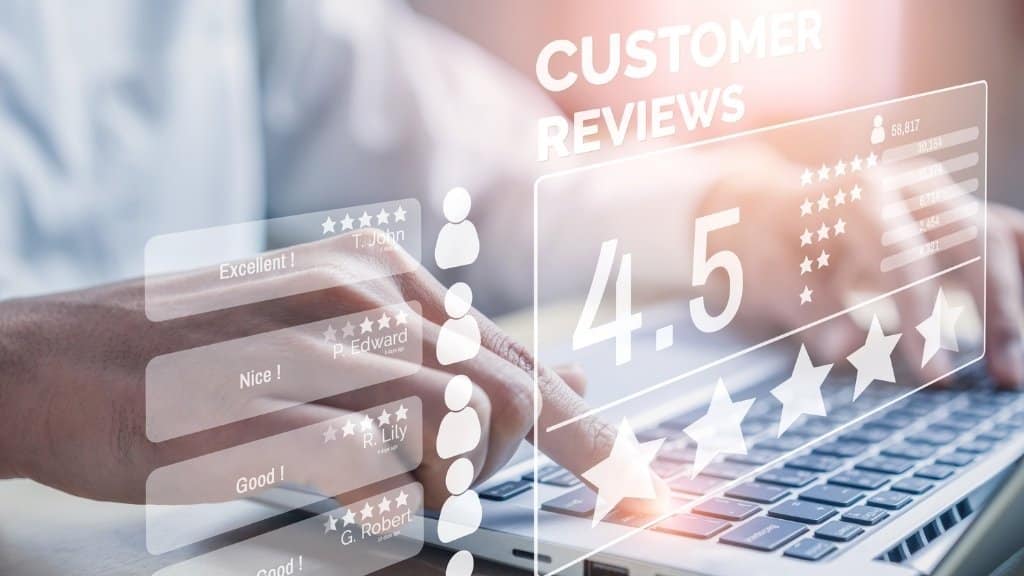 5. Try Out Video Marketing
Video marketing is astronomically more effective than marketing with text. According to the online advertising company WordStream, viewers retain 95% of a message when they watch it in a video compared to 10% when reading it in text.
Added to this is that most people can recall ads more easily when they see them in video form and using videos in email marketing gives a higher click-rate, there's no denying that videos are the way to go.
Using videos for home services is especially effective as you can show off your work, display the before and after, and visually demonstrate why your company will benefit your audience so much rather than just telling them.
Wow, people with your work and show them why they need to choose your company.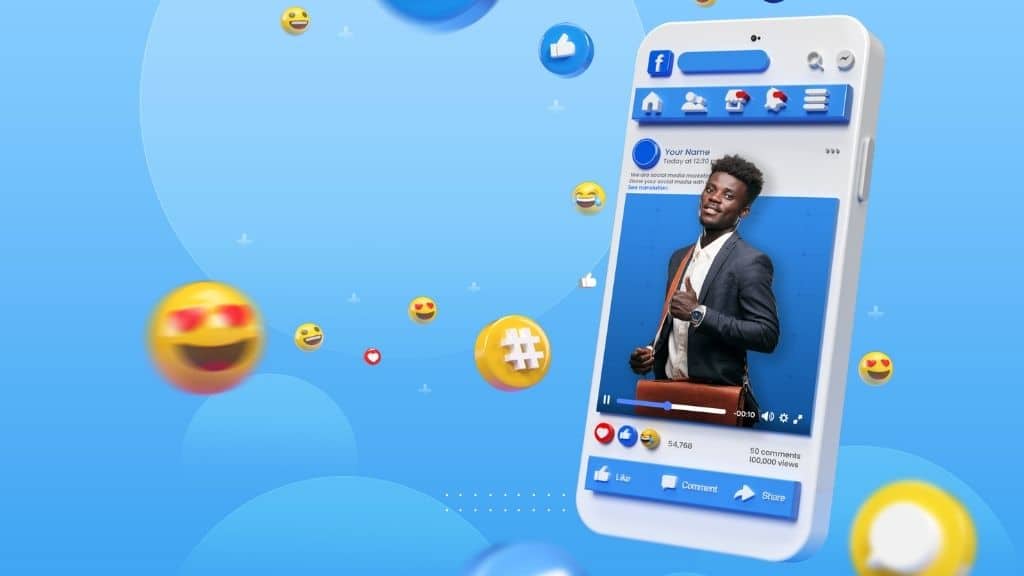 6. Utilize Live Chat
A lot of businesses forgo Live Chat, particularly if they are a small business thinking it's a waste of time. However, Live Chat is a great way to connect to your audience in an instant, you can answer questions, resolve doubts, and offer a smooth and fast user experience.
Since people are becoming more and more accustomed to having what they want quicker than ever, Live Chat is the best way to offer that instant service that people are looking for.
You may have a contact form or even a phone number, however, since it's assumed that the reply from the contact form will take days, and many people prefer messaging over calling, you will find that you'll have more success just by being ready to engage on Live Chat.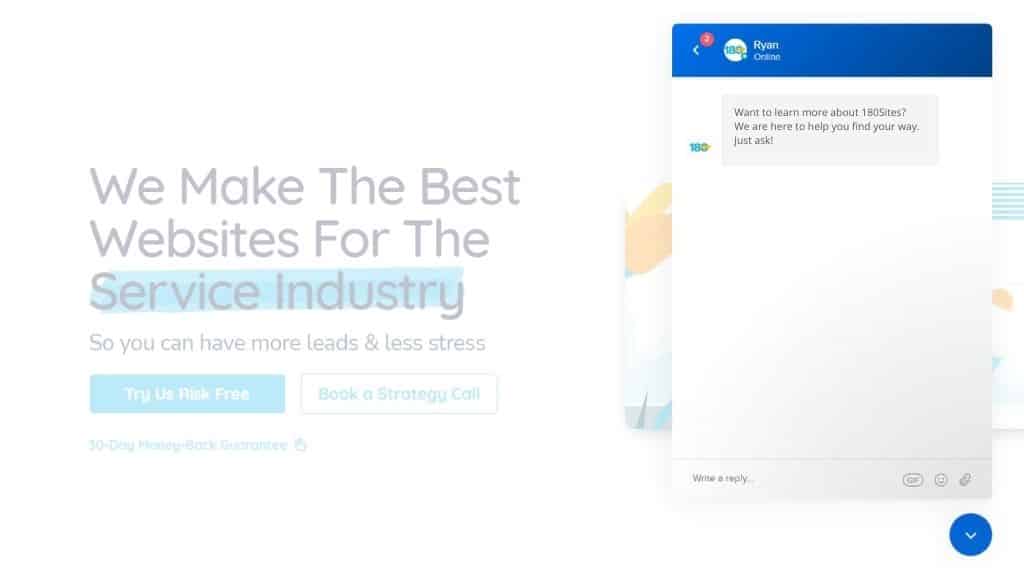 7. Manage Your Local Listings
Your local listings will boost your SEO, help people find you faster, and allow you to have another place for reviews.
For your local listings to give you the optimal results, there are several things you have to ensure including consistency and accurate information across the board. For a more detailed look at how you can manage your local listings and get the most out of them, check out our previous post entitled How to Outrank Your Competitors in Google Maps where you will find everything you need to know.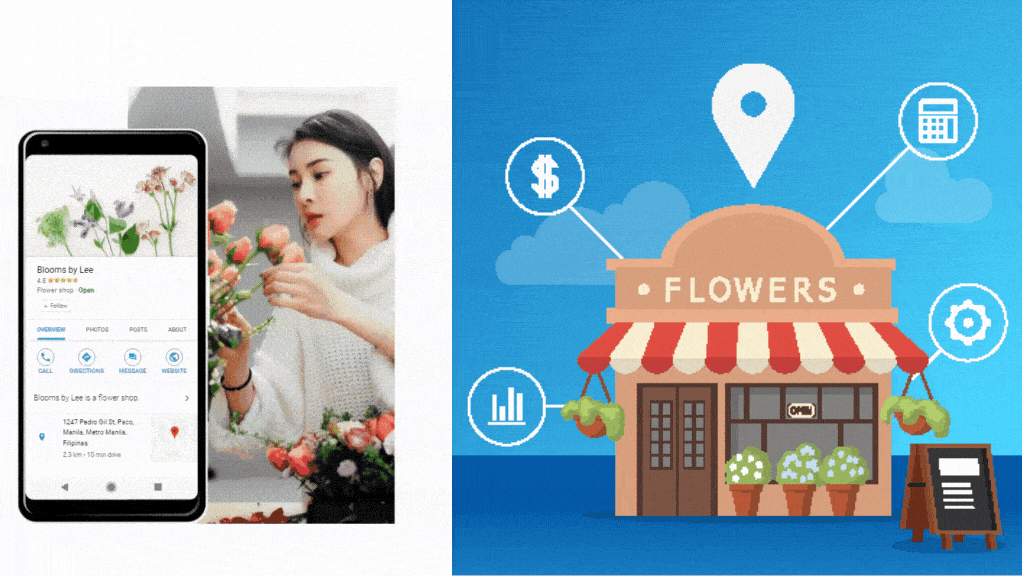 8. Connect with Your Audience on Social Media
On average, people are spending just over two hours each day on social media. Not only on the internet but specifically on social media. Due to this, most businesses now put a lot of focus on building a following on as many platforms as they can and engaging with their audience.
As well as using it as a place to show off your work via high-quality images and videos, you can also respond to questions and comments, post updates, talk about upcoming events and promotions, and make your audience feel included.
Being consistent, helpful, and positive with your followers will help your business grow. Social media is a powerful tool and you don't always need to pay for ads on social platforms if you can utilize your pages and generate advertising for free through your engagements.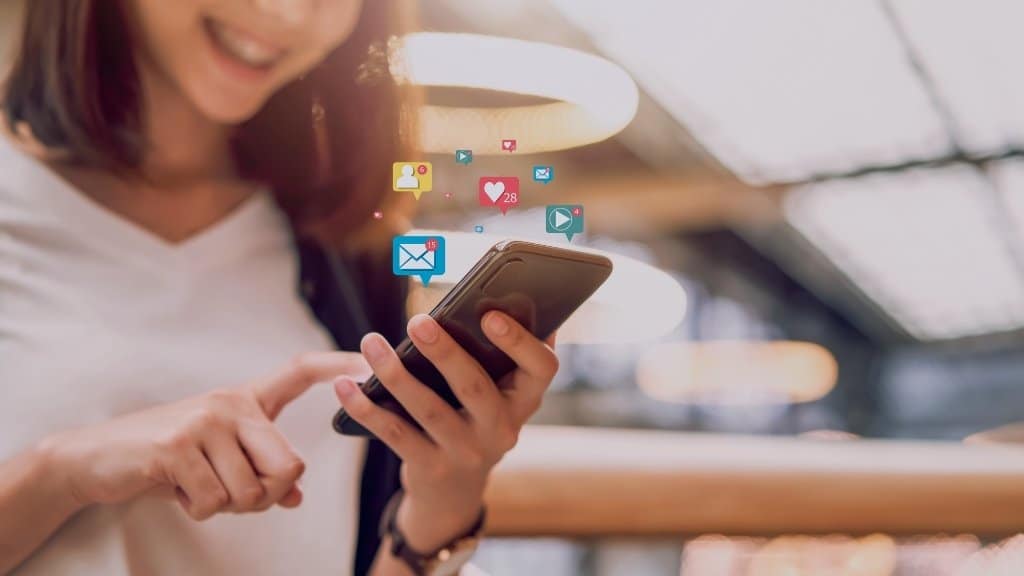 9. Obtain Referrals
While most marketing now takes place online or on TV, word-of-mouth referrals are still highly valuable. Think about how many things you have bought a product or enlisted a service based on recommendations from your friends or family.
When someone we know and trust has a good experience, we believe them and this sways heavily when it comes to making our final decision. There are several things you can do to help make sure you get as many referrals as possible from your clients, including:
Don't be shy, ask your customers to recommend you
Provide high-quality work and customer care 100% of the time
Create a loyalty program that includes earning rewards for referrals
Website Conversion Optimization
Get a Free Site Audit & Increase Your Profitability
Let us show you areas for dramatic improvement on your website. We offer free and a paid website audit services.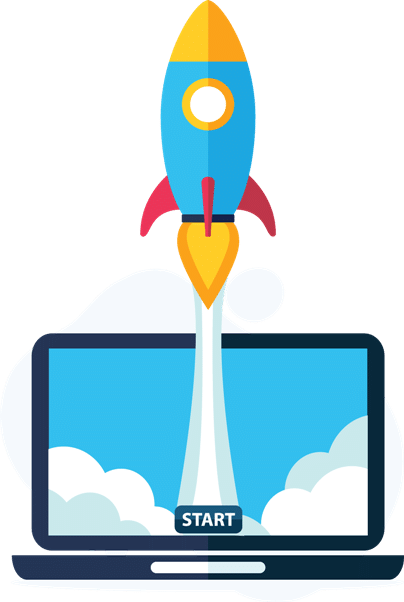 10. Respond to Leads Fast
According to marketing agency ReachLocal, 50% of customers go with the first company that responds to them. When someone messages asking for a quote or a callback, make it a priority. With so many other options always available, people aren't going to wait around for days for you to reach out.
Think about how much more profit you would make if you could be the first company to respond each time and obtain that 50% of customers. Make sure you're always on top by prioritizing new leads and getting those conversions. At 180 Sites one of our main focuses is not just creating a high converting website for you but also helping you facilitate your sales process with our post lead automation set-ups.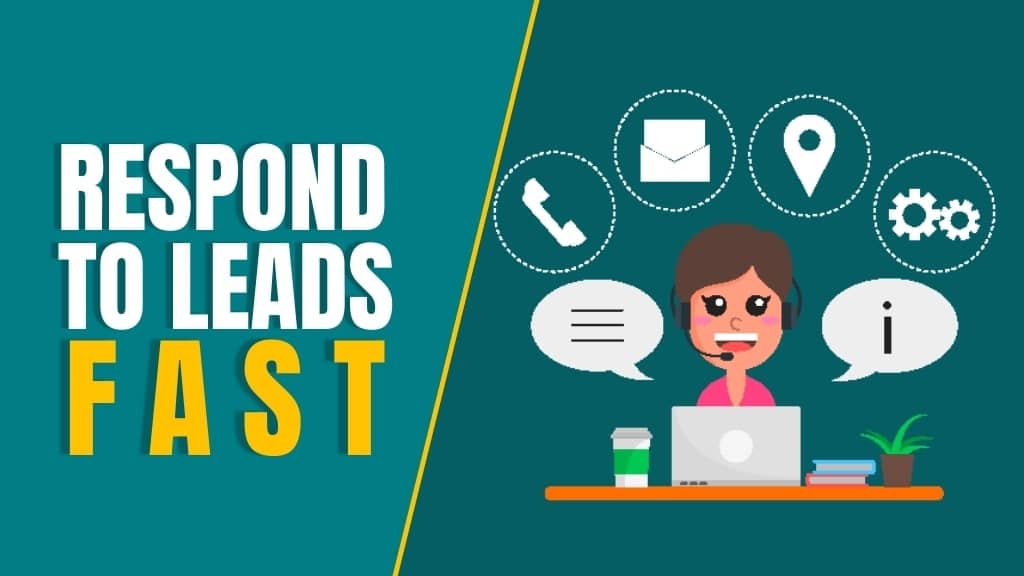 11. Utilize Email Marketing
Email marketing is great for two reasons. Firstly, it is an effective way of communicating with all your previous customers. It allows you to send out updates, offers, promotions, and make more conversions with an enticing call-to-action.
Secondly, the occasional email will make sure your customers won't forget about you. You know the saying 'Out of sight, out of mind', well, the same can apply here. If you are not being proactive at reminding your customers that your company is still going, then you may not be at the forefront of their minds the next time they need work done at their home.
For example, just because your company power washed their decking a year ago, that doesn't mean they're going to remember your company well enough a year later to use you again. A gentle nudge with an email here and there means your company will be the first one that springs to mind for any customer in the future.
12. Prioritize Customer Service
We cannot stress enough how important good customer service is. Unfortunately, as harsh as it sounds, sometimes, one mistake can mean the end of a customer-business relationship.
Again, because you have so many competitors in your industry, any upset customers can easily replace you. When you can be replaced so quickly, you must guarantee all your customers have nothing to complain about. If you prioritize customer service, you will soon build a loyal customer base that repeatedly uses you (a loyal customer base also leads to word-of-mouth recommendations and more business for you, so you win in two ways).
Some of the ways you can ensure you're delivering excellent standards of customer service include:
Quick response to quote requests
Quick response to call-back requests
Calling the customer on the day of the job to tell them you will be arriving shortly
Being on time each day at the customer's home
Leaving zero mess behind
Being respectful of the customer's property – if an accident does happen, immediately tell the customer and explain that your company will make the necessary repairs or arrangements
Don't be loud or crass while working – the customer will most likely be able to hear you
Be prompt with the work without cutting corners
Ensure the invoicing aspect is seamless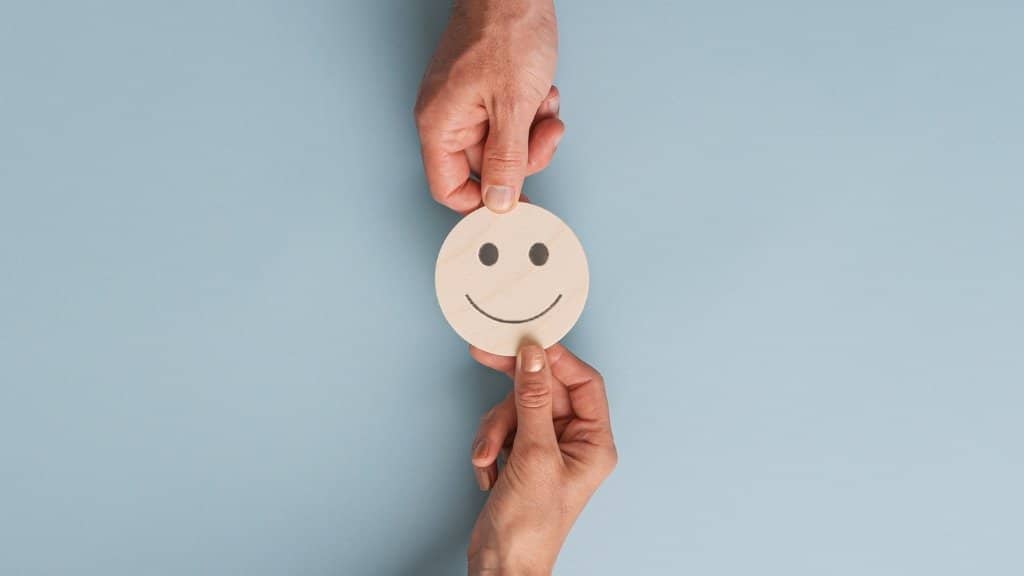 13 . Have an Awesome Website
For the most part, your website will be the face of your business. It's the place the majority of potential customers will go to help them decide if they want to hire you or not. Since your website and its content could be a deciding factor, you need to make sure it's going to make a fantastic impression and help persuade as many visitors as possible to turn into clients.
Having a website that can impress the pants off visitors isn't going to be trouble-free since there are so many facts you need to take into consideration.
For example, your website needs to be clean and organized, the fonts, color scheme, and layout all have to be aesthetically pleasing, every page needs to load quickly, your images need to be compressed, you should have videos on there also, an About Us page is important, as well as contact information. The menu has to be in the right position, you should ideally have a blog, the site needs to be compatible with mobile phones, and more.
Understandably, it's an overwhelming task for most companies as they struggle to take on the challenges themselves. However, hiring a professional company that is experienced and skilled in web design is the perfect solution.
By outsourcing the work to an expert, you can be assured that your website will end up looking and performing exactly as it needs to.
At 180 Sites, we have years of experience creating websites for the service industry. We create awesome websites that tick every box as well as use extra tricks with SEO to help your site reach more people. We guarantee that after we're finished, you'll have a website that provides the best user experience possible to all your visitors and helps make those all-important sales.
If you're worried about website maintenance after your site is up and running, don't worry as we take care of that aspect as well. We'll be by your side for as long as you need us. What's more, if you already have a website that you're not happy with, that has issues or needs an overhaul, we can handle that, too.
Your website will be your main source of customer queries, quote requests, and opportunities for conversions, so make sure you give it the attention it needs. If you would like to know more about our services and how we can provide your business with an awesome website that will generate more leads and less stress, just click here to get started.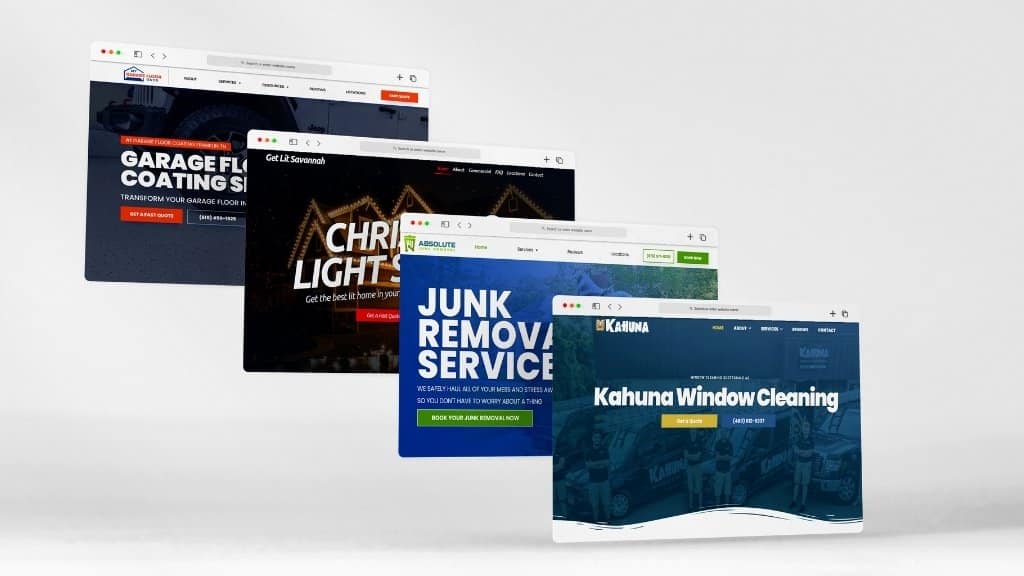 14. Run Social Media Competitions
People go crazy for online competitions and giveaways. After all, who doesn't love something for free, right? While a social media competition will mean that you have to give your services for free (perhaps a free driveway clean or gutter clean), you can potentially generate a HUGE amount of attention in the process.
By running the competition on your social media platforms, you can quickly spread the word about your company and your services in the process.
The best way to do this is by setting rules in the competition that include the following:
Entrants must like the post
Entrants must share the post
Entrants must tag 3 friends in the comments
Setting rules like this means that your company can gain a lot of exposure in a short amount of time. Think about how many new people will see your company pages if each person entering is tagging three different people.
Since tagging, liking, and sharing is free and takes just a few seconds, most people are more than happy to complete all the steps if it means they have a chance of winning.
By running competitions every now and then, you'll be able to have regular free advertising (minus the cost of the prize) and gain new conversions through people who are tagged.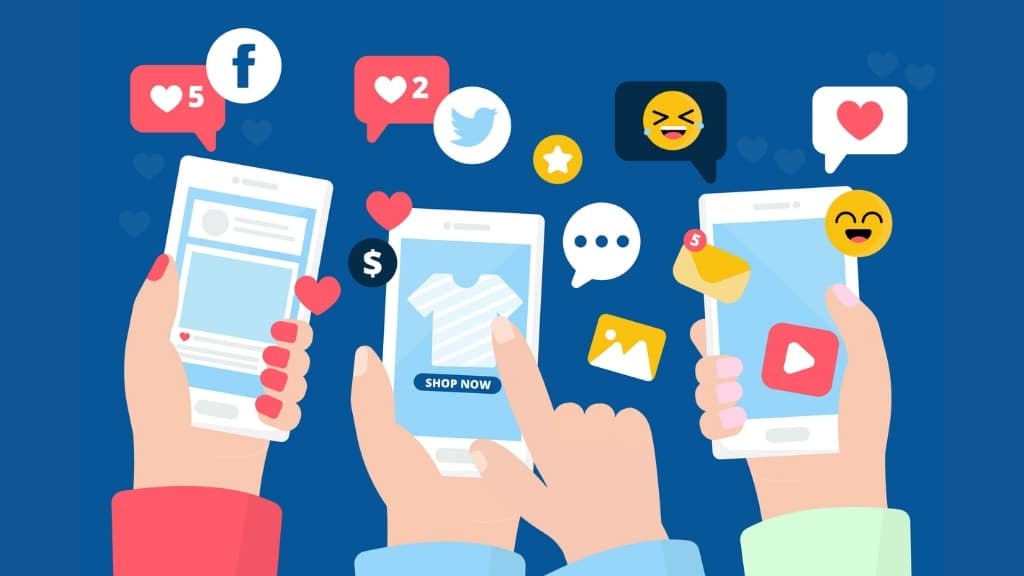 15. Add Your Branding Where Appropriate
While this should be obvious, there are far too many companies that don't put their branding on absolutely everything they should. You want your branding to become synonymous with your company. You want someone walking down the road to see your logo on the side of a van and instantly recognize it. The only way to make sure people see branding and know it's you is to put it everywhere that's appropriate. This includes:
The side of your company vehicles
Company clothes or uniforms and hats
Stationery such as pens, paper, and envelopes
Small trinkets such as mugs, coaster, and mouse mats that you can also give to customers for free
Your branding needs to be professional and unique. Be sure to also include contact information on all these items so people never have to go out of their way to find out how to get in touch with you. You never know the next time someone will see one of your company vehicles and be reminded that they need their home serviced.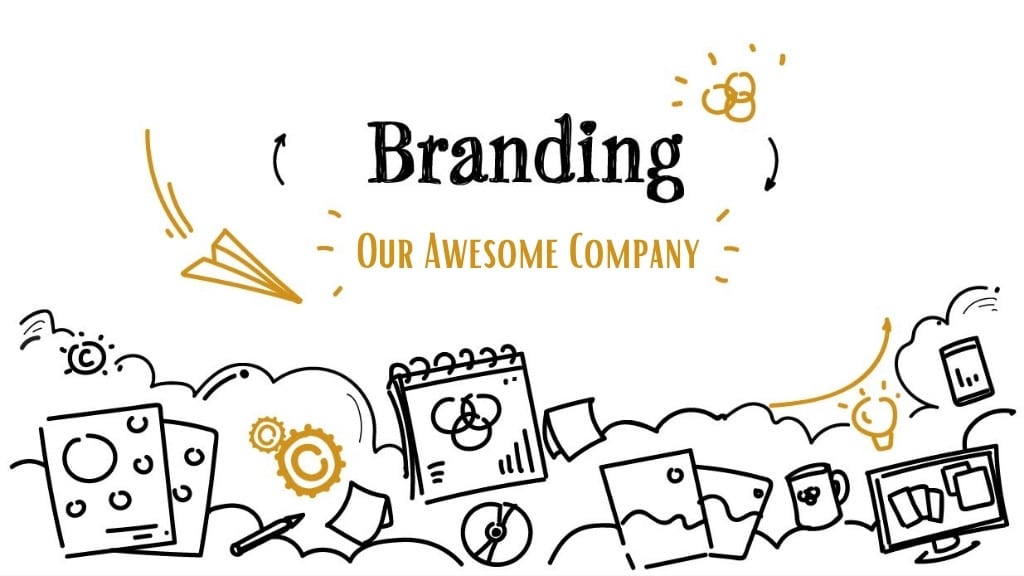 Marketing Made Easy
Getting started with marketing can be a real challenge, with so many routes you can take, it can be hard to know where to put your money and time. Waiting for results can then add to the stress, and soon, you can feel like giving up entirely.
However, you don't need to worry or stress. Even if you are a complete novice, the 15 marketing tips above will be all you need to get going. Pick one, pick two, or pick them all. You may need to change what you're doing based on results, however, there are more than enough options for you to explore and start reaping the rewards.
With so much competition in the home services industry, we know how frustrating it can feel to always have to ensure you are at the top and standing out from the rest. However, just putting a few different things into practice can immediately put you where you want to be.
And don't forget, you don't have to do everything alone. If there are any aspects of marketing that you can't do yourself, hiring other companies to do the work will give you guaranteed good results!
FREE Website Consultation
Book A FREE 15 Minute Strategy Call With Us
Let's talk about your business and your website needs. We'll show you how we can help and answer any questions.