With so many parts to a business, it's not possible to be an expert in them all. You have to come up with a solid idea, source funds, get resources, build a website and a brand, and then figure out all the ways that you can ensure people find you online. Having a great website or idea isn't enough. If you don't follow certain steps along the way, your site will just collecting dust in the internet archives, buried and lost among all the others.
Once you have your company and website launched, you now need to boost your Google ranking so you can get as much traffic as possible. But where do you even begin? As we said, you can't be expected to know how to do everything so it's normal to need to do a little research and get a little help. That's where we come in. Below, we're explaining five easy ways you can boost your Google ranking even if you're a total newbie. So, let's get to it and you can finally get the kind of attention and audience your business needs online.
Website Conversion Optimization
Get a Free Site Audit & Increase Your Profitability
Let us show you areas for dramatic improvement on your website. We offer free and a paid website audit services.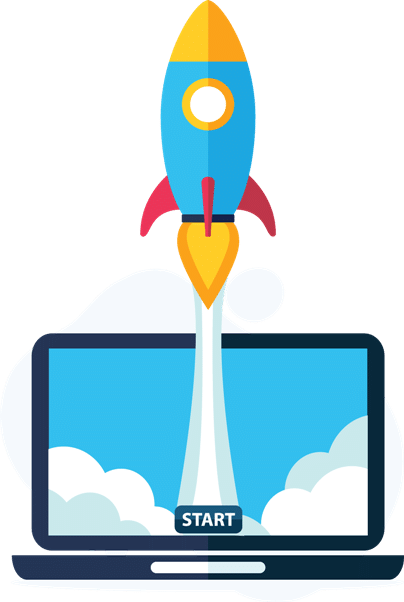 1. Optimize Your Website's Speed
One of the best ways you can get Google's attention with good SEO is by ensuring your website is fully optimized. This means that your website has to be fast, clear, easy for people to navigate, and easy for Google to crawl. If this doesn't happen, you'll get less exposure, Google won't bring any attention to your site and you end up with fewer visits and or sales. Here are a few things you can do to make sure your website runs quickly and is easy for Google to crawl.
Upgrade your hosting plan
Compress and crop images
Cache your web pages
Clear your site of any clutter
Clear out outdated and unused plugins
While the idea of optimizing your website may sound daunting, in reality, it's basic enough for anyone to do. These five bullet points highlight the most important things you can do to make your website run fast and smoothly. These areas also help with making your website mobile-friendly which is essential. Not only will your visitors be happy but Google will be as well.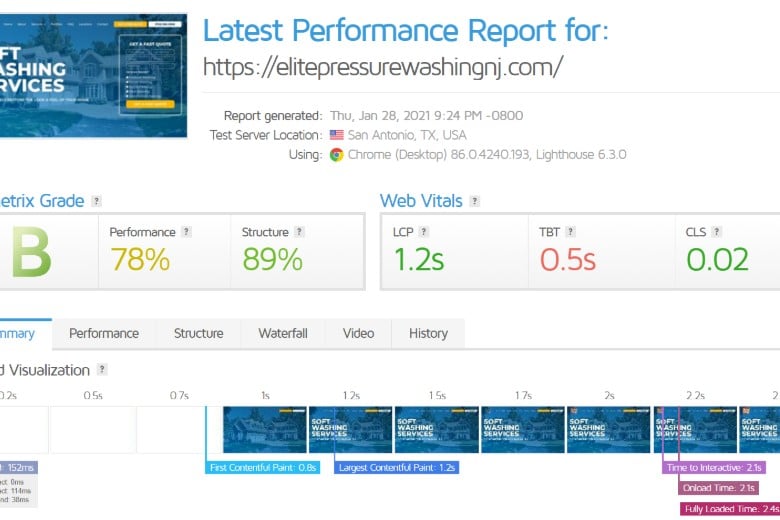 2. Fix Broken Links
Broken links are a big no-no for Google, so if you have any, don't ignore them. Broken links are also highly off-putting for visitors, so you should keep an eye on them and fix them for visitors, not just for Google. There are some fantastic tools you can use that will send crawlers to your site to check for broken links. For example, W3C has a link checker that is quick and easy to use. Running regular checks will help you stay on top of any problems. The moment you have a broken link, fix it.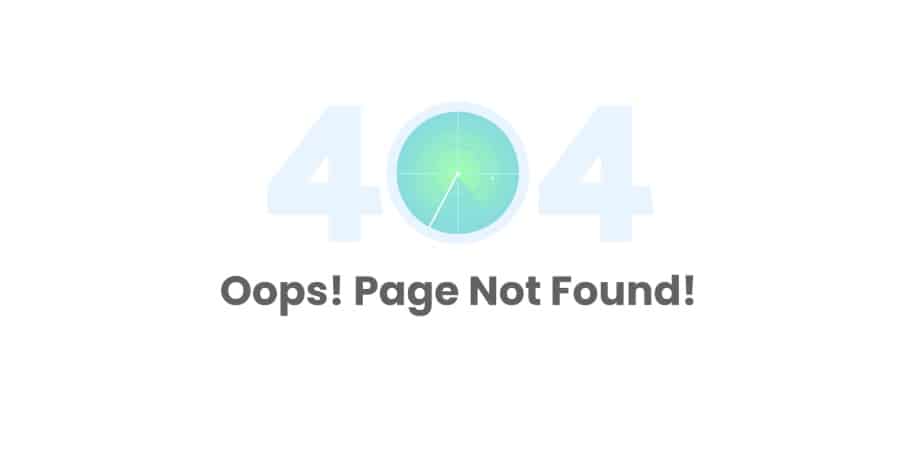 3. Have Enticing Meta Descriptions To Boost Click-Through Rate
When you search for anything online, you'll notice there is a snippet of writing below the page titles in the results. This snippet of writing is called the meta description. Each of your pages will have this meta description, and if someone sees any of your pages in the search engine, they'll see this description of the page each time. This description tells the visitor a little about the page and why they should visit it. Think of it as a brief, but important, advert for your website. These snippets are only around 150 words. That's 150 words you have to convince the user that they should click on your website. Make your meta description informative and enticing, make sure the visitor is left wanting to know more about your company. You don't have many words to make a great first impression so use your words wisely.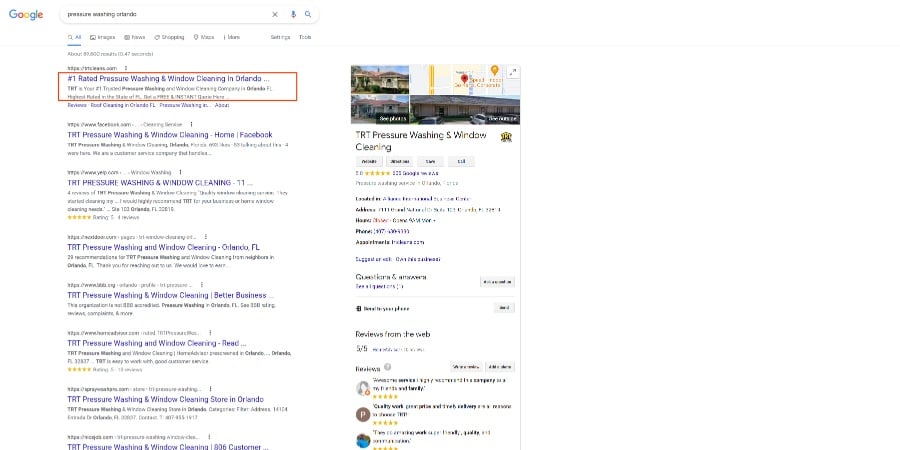 4. Use Keyword Rich Long-Form Content
Having long-form content on your website is a fantastic way to optimize your website for SEO. In fact, without long-form content, you'll struggle to get the hits or the attention, it does make a huge difference. Of course, you don't have to publish thousands of words in the About Us or Contact Us pages, or anything similar, this would be, well, pointless. Instead, you should have a blog page on your website where posts and articles can be published regularly. Blog articles and research pieces are a fantastic way to get extra visitors as people end up finding your website through your blog. For example, say you are a roofing contractor and you have a blog post titled "Best Roofing Companies In Los Angeles", and someone searches this or something similar into Google, then your blog post will pop up. Now, you have someone on your blog, there's a good chance they'll be curious and have a look around the rest of your website after they have finished reading. Posting relevant and well-researched long-form content will easily boost your rankings. For Google to be happy, these articles also have to have a high readability factor. To achieve this, the articles should include the following;
Use of bullet points
Keep sentences short
Include external or internal links
Discard unnecessary or tautological words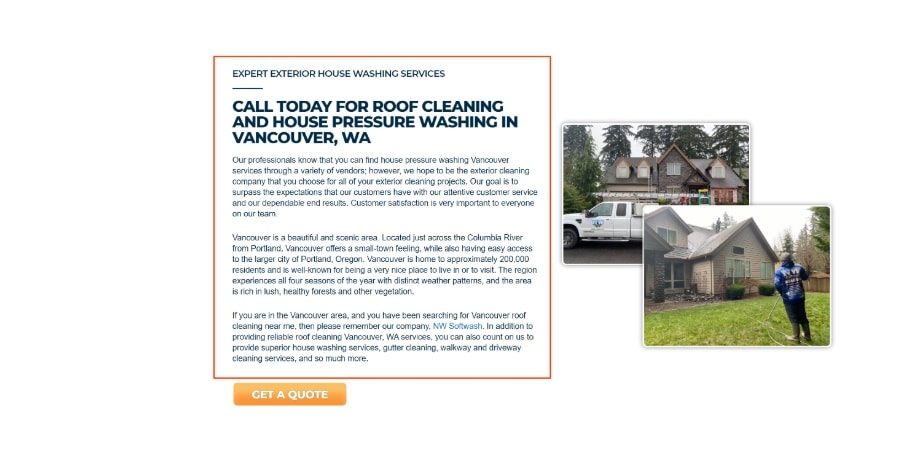 5. Set Up Your Internal Links
Internal links deserve a separate section as they can have a big impact on your Google rankings. It doesn't matter how many interesting or informative pages you have on your website, if they're not internally linked, no one will be able to find them. And Google will dislike you for it. Internal links mustn't be "stuffed", you don't need a dozen links on each page, but they should be placed where relevant and helpful to both main pages and blog articles. Having too many will lower the quality of your site and Google won't like it, but not enough will mean people can't navigate your site as optimally as they should – it's all about balance.
Often, the moment people hear the words SEO or Google rankings, they feel immediate panic or stress. While it takes a little patience and research to understand how it works and what to do, it's not nearly as overwhelming as people assume. As this article shows, there are some basic steps you can follow to help boost your rankings even if you've never done anything like it before. If you would like to discuss how we might be able to improve your website's SEO for FREE, hit us up, we'd love to help!