As a home services company, you need to ensure that you aren't just dealing with repeat customers but with a strong supply of new customers as well. Your marketing needs to be aimed at both the old and new to keep a continuous turnover of work and profit. For home service companies, one of the best ways to reach new customers is by using social media ads, in particular Facebook.
For many years, Facebook has been far more than a platform where previous friends catch up and users upload pictures of their new home, new dog, or a new haircut. With roughly 2.89 billion monthly active users as of the second quarter of 2021, Facebook is the biggest social network worldwide and the perfect place for businesses to run ads at their target audience. If you can run an effective campaign on Facebook, you could experience a serious upturn in your bottom line.
This article is going to tell you everything you need to know about Facebook ads for your home service company so read on to discover how you can increase your success by running ads on this platform!
Is Facebook Advertising the Right Choice for Your Home Service Company?
Often, companies think that Facebook ads are only suitable if you are trying to sell a physical product such as clothes, shoes, or homeware. However, in reality, these ads are great at generating interest in services as well. You can hit your marketing goals such as:
Generating more leads
Increasing visits to your website
Upping the number of phone calls you receive
Increasing attention to your company
Building the trust and loyalty of your current customers
Social media ads are never limited to just selling tangible items, you can use them to have a fantastic impact on bringing awareness, increasing leads and conversions for your home service company as well. There are plenty of instances where a small business has expanded quickly simply by using Facebook as its marketing strategy.
How to Get Started with Facebook Ads
One of the ways to make sure you run a successful ad campaign is to fully understand how to get started with ads on the platform in the first place. There are three main areas that you need to run through and complete in order to get your ads rolling. They are as follows: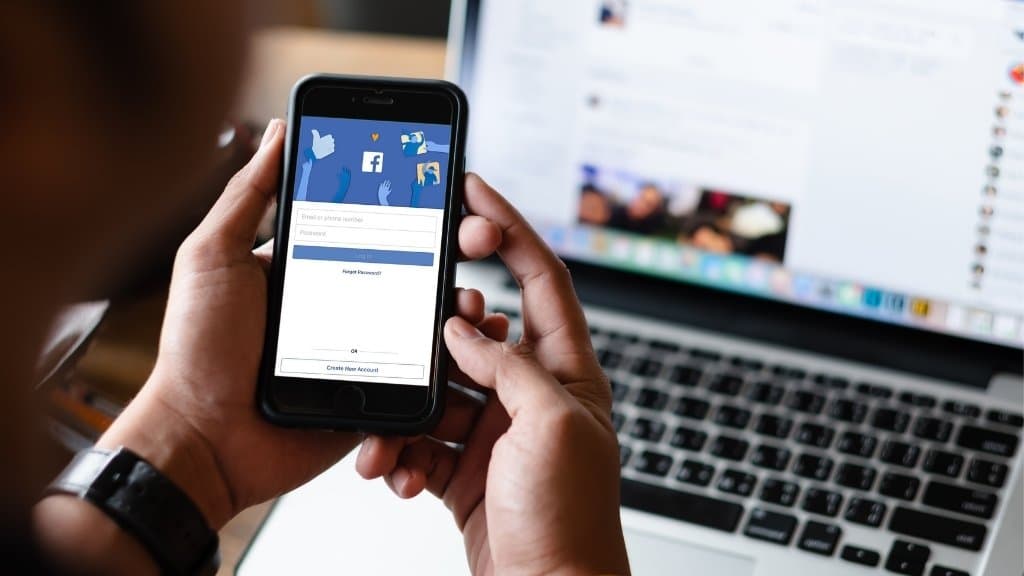 1. Campaign
With a campaign, you set your marketing objective and have three categories to choose from.
Awareness
Awareness is there to increase your Facebook page's visibility. You will be able to perform actions such as Promote Page or Boost Post.
Consideration
Consideration objectives are focused on getting potential customers following your sales funnel. You can set actions such as Send Users to Your Website, Get Leads, Obtain Video Views or Increase Attendance for an Event.
Conversion
As you can probably guess, conversion has the marketing objective of turning potential customers into paying customers for your business. Some options include Promote Services or Promote an Offer that Users Can Claim.
2. Ad Set
All advertising campaigns have to have parameters for the campaign to run exactly how you want and to who you want. Your parameters here will be your audience/demographic, budget, placement, schedule, and bid amount. This section is extremely important. The more precise you can be with your audience and placement, and the higher your budget is, the more results you'll see.
3. Editing and Final Touches
For the final step, you'll need to make any finishing touches to your ads such as adding images or videos, editing text, writing or rewriting your heading, and call-to-action. You need to generally ensure that your final draft is clear, professional, and enticing.
Once you have completed these three steps, you'll be ready to send the ad off to Facebook for approval. Here, they double-check that your ad meets the correct criteria and follows their rules. This check usually takes a few hours to complete. Although, in rare instances, it can take up to 2 days. This is normal and you shouldn't panic about there being a problem with your submitted ad. Once the check is done, your campaign will automatically begin.
Types of Available Facebook Ads
One really useful aspect of Facebook ads is that you can choose the placement on a person's feed. There are two types for you to choose from – Right Column Ad and News Feed Ad. However, if you look in your 'Ad Manager' then select 'Automatic Placement', the perfect placement will be chosen for you so you don't have to stress about which is the best one for your ad campaign.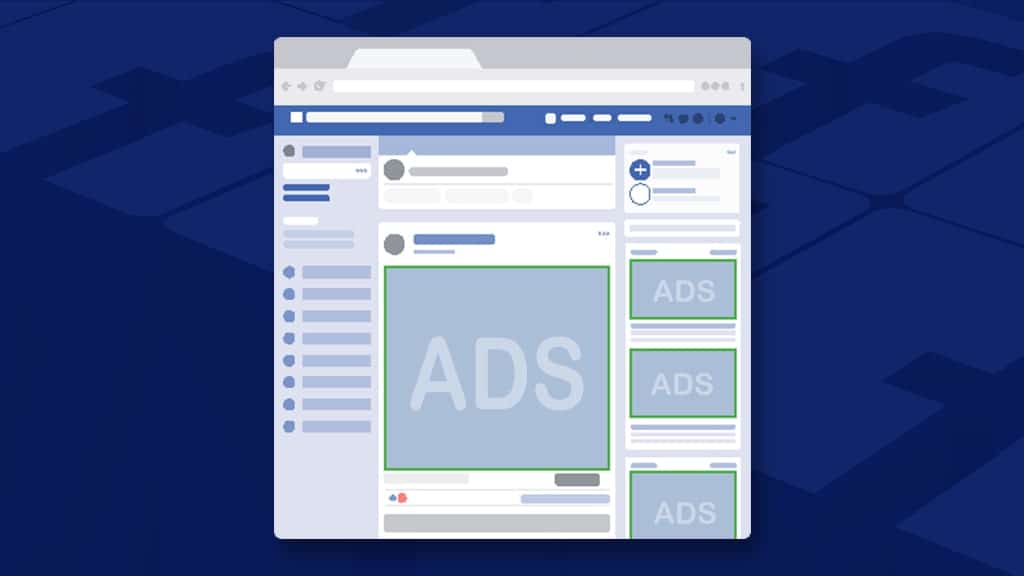 Right Column
This type of ad can only be seen on a desktop or laptop. On a user's feed, they'll see your ad as a small text and picture on the right-hand side.
News Feed
This type shows on both desktop and mobile/tablet devices. It appears as a full-size ad that nestles its way between posts from your friends and family. It will show as a sponsored post and should be attention-grabbing in the design to ensure users don't absentmindedly scroll past. You can also include image carousels, CTAs, and videos on a News Feed ad.
Bonus Type
Boosted Post
This type comes under its own section because although it is part of the News Feed category, it is slightly different and has a few unique advantages in comparison. A Boosted Post increases the chances that anyone following the page will see the post.
For example, if you have 1000 people following your business page on Facebook and on average 250 people see each post you make, a boosted post could increase this number from 250 to 500. This type of ad ensures that your posts/ad is being as effective as possible to those who already follow you. On this type, you can also add autoplay to your post, autoplay also helps your user engagement.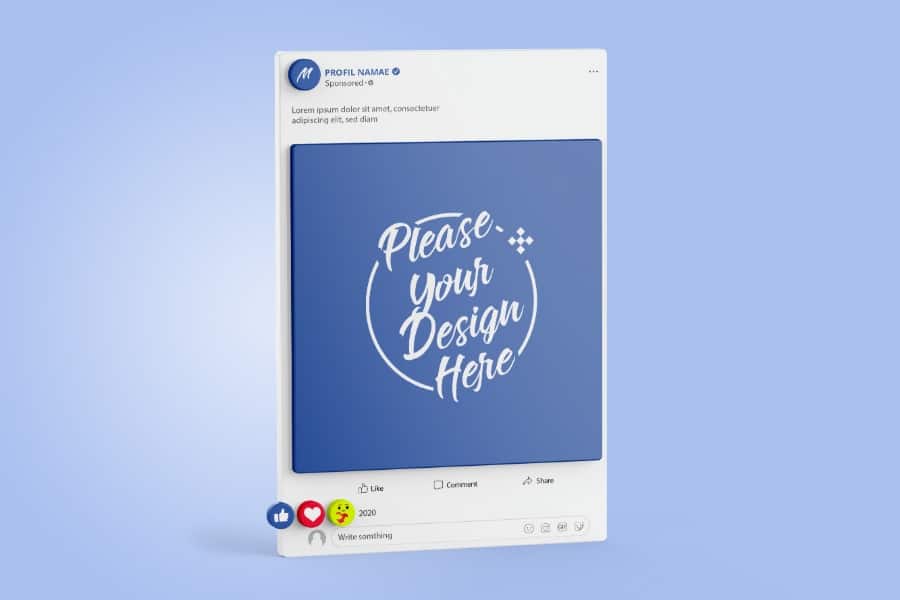 5 Reasons Why Facebook Ads Are the Best Option for Home Service Companies
Although Facebook (or other social media platforms) may not always be the first choice for companies, including home service companies, as we mentioned in the beginning, they are highly effective due to the potential audience you can reach.
As well as this type of ad being effective, it is also generally cheaper than Google Ads, and often not as frustrating as other forms of marketing such as email marketing. Overall, Facebook ads are a great option for most companies, especially home service companies, and here are 5 top reasons why this is the case.
Targeted Audience
Cost-Effective
Huge Audience Potential
Facebook Analytics
Gets You Ahead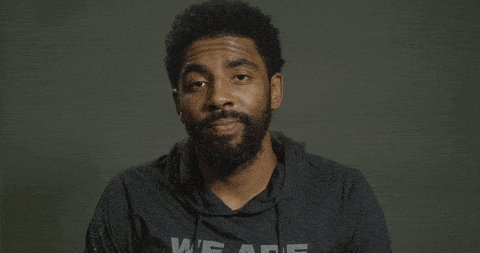 1. Targeted Audience
Most traditional advertising will reach everybody and anybody. For example, think about ads on the TV, billboards, radio, flyers, etc. The company that pays for these has no control over who gets to see them or hear them. While this blanket audience enables them to reach more people, it's not necessarily a good thing as most of the people on the receiving end of the ad will have zero interest in the product or service. But the company still has to pay top dollar to show their goods to uninterested persons. This is a lot of money spent for nothing in return over and over again.
However, if you have control over your audience, i.e a targeted audience then you can get more for your money as you can guarantee that only those who may purchase your product or service will see the ad for it. Spending money on showing your goods to the right audience is exactly what Facebook ads allow you to do.
FREE Website Consultation
Book A FREE 15 Minute Strategy Call With Us
Let's talk about your business and your website needs. We'll show you how we can help and answer any questions.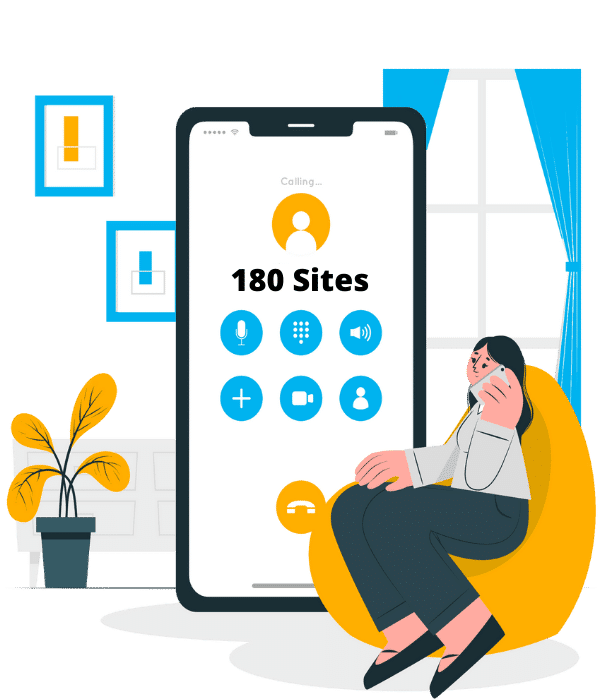 2. Cost-Effective
Marketing is one of the many expenses that your company has to take into account every year. And as a home services business, and therefore, likely a smaller company, it's essential that every penny of your marketing budget is put to effective use. You don't have money to waste and Facebook ads help ensure you aren't wasting any at all.
Unlike many other marketing options that can cost thousands for a newspaper ad, a half-page in a magazine, or a short clip on the radio, Facebook allows you to post high quality, captivating ads for just a few cents. You can reach thousands of people in your targeted audience for a fraction of the cost of traditional marketing.
This cost-effective method also means that you can start with only a few dollars a day and increase your budget once you have perfected your ad campaign or feel confident in the service due to the results. You can stop or start the ads at any time, set your budget, and still have fantastic success.
3. Huge Audience Potential
As we said previously, Facebook is the most used social media platform in the world and has been for years. When you post an ad on this platform, you could reach thousands or even millions of people. The potential for a large audience is guaranteed with this avenue. There are fewer places where you can advertise to such a high number of people in one place. Especially a place that people use so frequently throughout the day or week.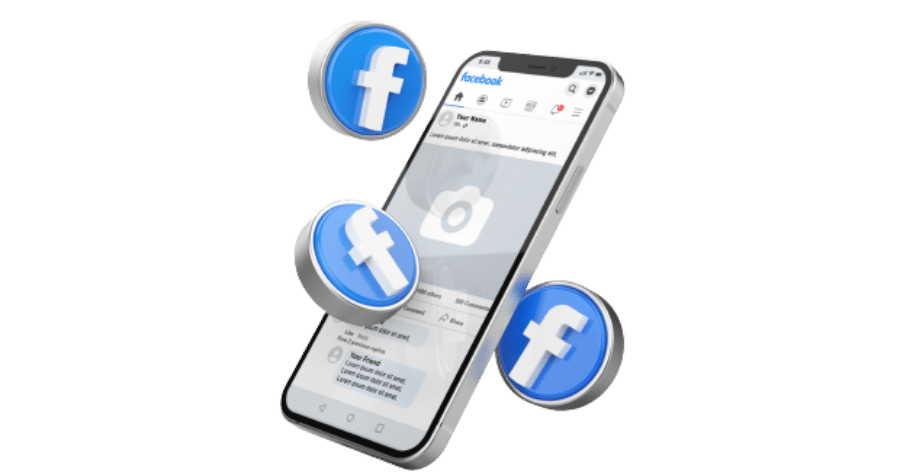 4. Facebook Analytics
If you set up an ad online and you don't receive the kind of results you were expecting such as only a handful of people engaged with your posts or clicked through to your website, then you need to know why in order to make changes. The best way to know is by looking at the data from your ads and analyzing the results to know what needs to be adjusted.
Fortunately, with Facebook ads, you get access to their easy-to-use and informative analytics tool so you can keep a constant eye on how your ad is doing, what kind of results you are getting, what's working, and what isn't.
Based on this data, you can make changes until you are achieving the results you were after. Without being able to see the analytics of an ad campaign, it's nearly impossible to know what to change, therefore, Facebook's tool is invaluable and will help greatly in ensuring you are making the impact you're hoping for.
5. Gets You Ahead
Facebook is the best platform for home services businesses, however, that doesn't mean every home service business takes advantage of this method or even knows how to run a good campaign in the first place. Due to this, a lot of your competition in your industry won't be using Facebook ads which you will benefit from.
If you can put together a professional, effective, and successful ad campaign on Facebook, you can reach the customers that your competitors are also trying to reach and acquire these customers before they have a chance to. By taking advantage of using Facebook ads, you can get ahead of the other home service companies in your area!
Top Tips for Getting the Results You Want From Your Facebook Ads
Perhaps you've never used Facebook ads before and need a little help, or maybe this is your first time using the platform and need all the information you can get. Either way, we've got the top tips you need to know so you can get the best results from your next Facebook ad campaign.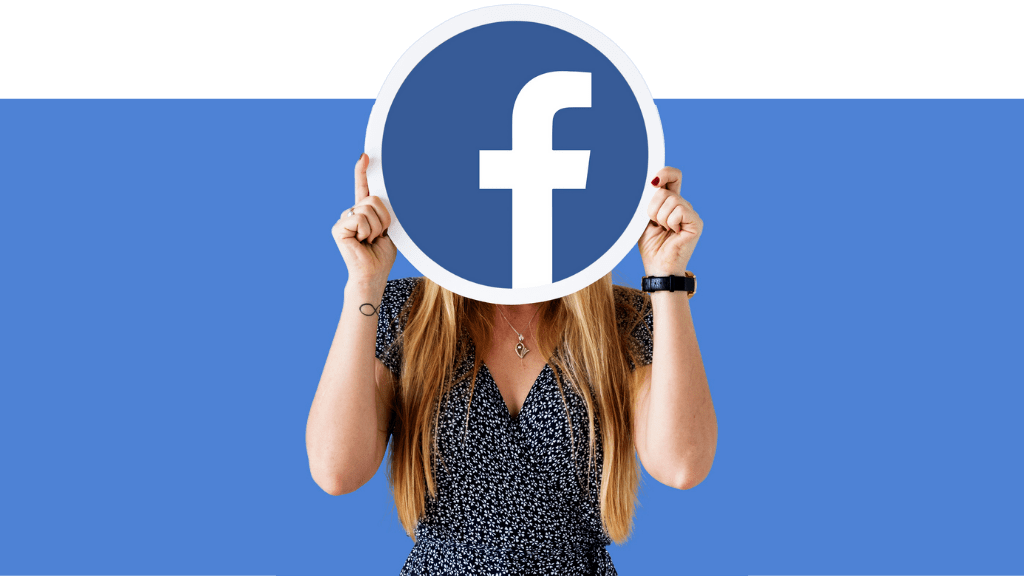 1. Be Active On Your Facebook Page
When users see an ad, it's common for them to check out the Facebook page of the business before clicking through to the main website. This means that your company's Facebook homepage has to give a great first impression and have lots of activity as well as being up to date. If someone checks out your Facebook page and it's bare or very little is going on, they're going to think either 1) your business is no longer active, or 2) your business doesn't care. Both options will turn potential customers away. Keep your page fresh by posting regular updates, posts, offers, images of your work, etc. Reply to and like comments, address any complaints, and stay engaged with anyone on there. This regular activity will show your business is in operation and that you care about your customers.
2. Choose the Best Goal for Your Company
When you set up your Facebook ad, you'll be able to set your goal. The goal will depend on what you're hoping to achieve from the campaign. Some people like to increase their web traffic, some want to advertise a flash sale, others want to get bookings, and so on. What's your goal? Well, of course, you want to generate more leads for your home service business. So, you need to choose a goal that either sends people to your website or prompts them to request a quote from you. You can pair your ad with an extra offer to grab people's attention.
Website Conversion Optimization
Get a Free Site Audit & Increase Your Profitability
Let us show you areas for dramatic improvement on your website. We offer free and a paid website audit services.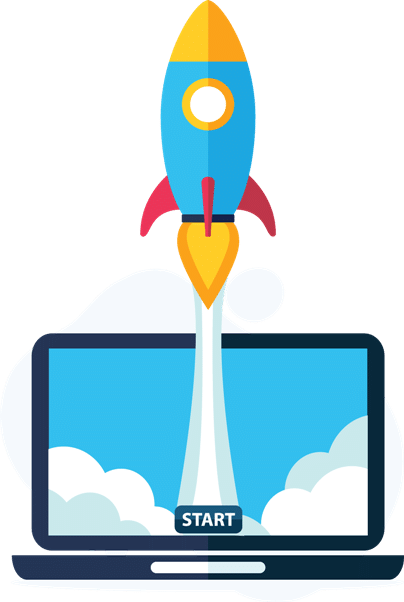 3. Set Your Demographic Carefully
One of the greatest advantages of using Facebook ads is how cheap it is. And to keep your costs down and ensure you spend as little as possible for the most results, you need to set your demographic carefully. For example, if you are displaying your ad to people who live outside of your service area, then you are going to be wasting money every time someone clicks your ad and discovers that you can't help them. You want your demographic to be narrowed down as much as you can and ensure that you are available to help all those you are reaching.
4. Make It Stand Out
Because people frequently scroll through their feed without much thought, it can mean that they miss several ads simply because the ads are bland, boring, and don't stand out. To combat this, you need to make yours stand out without being garish. Add professional, bright images, and make sure they are your own not stock images, this will add authenticity. Include powerful but short text. People won't want to read a lot, they'll want to know who you are and what you can do in as few words as possible. Add a CTA. Without one, you could waste a great opportunity. Your CTA should be short and sweet, something like 'Request A Quote Now', or 'Get Your Discount Here'. Like this See if You're Leaving Money on the Table and Get a Free Website Audit Today!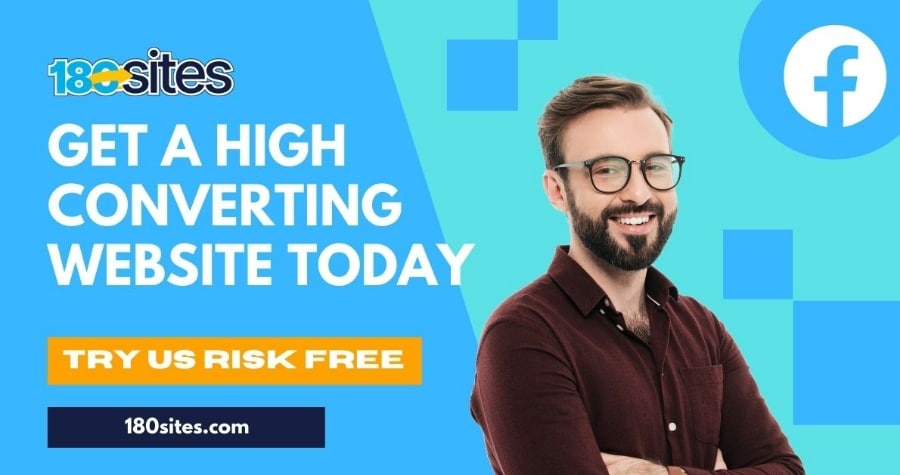 5. Use a Custom Landing Page
Have you ever clicked on an ad that promises a product or offer but then you're directed to the company's home page and can't find the product or offer that was originally on the ad? This is an all-too-common frustrating situation that loses companies tons of customers. If a customer clicks on an ad, you need to take them to the correct landing page or they will leave, don't make people search your website trying to find it themselves. If you are advertising a specific service, ensure your ad directs them to that service's page. Likewise, if you want them to contact you on your website, make sure the link takes them to your contact page. You need to direct them to exactly where you want them to go.
6. Test and Change
If you're nervous about spending money and not seeing results, Facebook can help you. You can set up multiple different ads to display on rotation. This way you can see which setup performs best and choose that as your main ad for the next campaign. Or you can make any changes to the others to try and improve the results. Additionally, don't forget that Facebook is on your side, they want your ads to succeed as much as you do. If you succeed, they benefit, so they will be constantly optimizing your ads behind the scenes. Finally, it is also important to note that while you no doubt want to see results immediately, you should wait at least a week before you make any choices or changes. Very rarely will an ad have an immediate effect and it's perfectly normal for it to take a little time to gain some traction. Don't panic, just have patience and wait for users to become aware of your ads.
FREE Website Consultation
Book A FREE 15 Minute Strategy Call With Us
Let's talk about your business and your website needs. We'll show you how we can help and answer any questions.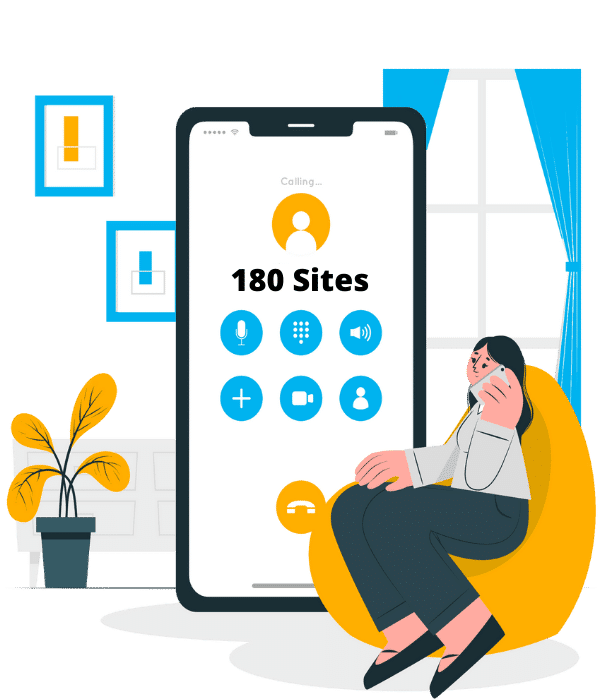 Is Facebook Remarketing Worth It?
In case you're unfamiliar with this term, essentially, Facebook remarketing lets you add to your website a snippet of code that will keep track of your visitors.
For example, have you ever been searching for a product on Amazon such as a pair of wireless earphones, then the next time you scroll through Facebook, an ad for wireless earphones appears. This is not a coincidence, this is Facebook remarketing.
So should your business be using remarketing? Absolutely. All businesses should take advantage of remarketing for several reasons.
Your Facebook audience will always see when you have special offers or discounts
Showing someone a product or service they're interested in for a second time can help push them to make a purchase
The cost per click (CPC) for remarketing is very low
Yet another way to increase your brand awareness
Helps increase traffic back to your website
Facebook is one of the largest audiences any business can have
Remarketing has a ton of positives that can't be ignored. If you're unfamiliar with remarketing it's worth researching so you can join the thousands and thousands of other businesses, including home service companies, that utilize this strategy.
Conclusion
Facebook has revolutionized itself in the last few years. It's no longer just a place for baby pictures, vacation snaps, political rants, and general oversharing. Now, it's a place users can catch up, share their lives, and discover new products and services from companies they're interested in.
Ads on social media platforms are now a permanent part of online life, so you'll need to get on board if you don't want your company to be left behind. There's a huge potential for your home service company to increase customers, revenue, and profit just by running a few Facebook ads each year. Give it a go, follow the above tips, and see your results!