Website Maintenance is a Must-Have If You Want to Keep Your Site Running Smooth
If you are looking into having a website built or have had one built in the past, you would have heard about website maintenance. The vast majority of companies that build websites also have a separate service for the maintenance of your site. Therefore, you will likely be offered this option as an extra service at some point. But is it really that important? Well, yes, actually, it is.
It is easy to assume that this is an empty service that you won't need. After all, so many companies try and tack on as many extras as possible in all kinds of industries to get a few extra bucks. But that doesn't mean every extra service is redundant or useless. In actuality, website maintenance is essential and your website will literally start to fall apart over time without ongoing website management.
In this article, we're going to take a detailed look at all things website maintenance-related so you can have all the information you need, and you'll be properly equipped with the know-how of managing any WordPress website.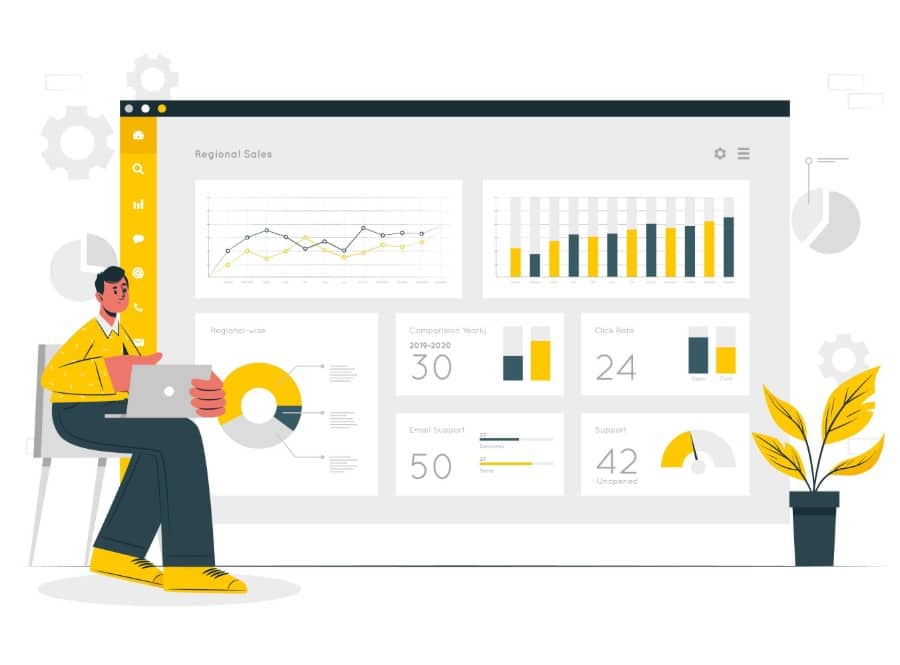 What Is WordPress Website Maintenance?
First, let's cover the basics of what website maintenance is. In the simplest terms, maintenance is to ensure your WordPress website is running efficiently at all times. Just like a car that needs to be serviced regularly, your website needs checking to make sure everything is running as it should be. When it comes to WordPress (an open-sourced platform) you get the benefits of thousands of developers and technologies all working together, which is a beautiful thing. However, with so many moving parts, it only takes one outdated plugin to send a domino effect wreaking havoc on your WordPress site.
What Are the Benefits of Website Maintenance?
If you're wondering if the money needed to pay for regular website maintenance is worth it, let's take a look at some of the main benefits so you can decide for yourself.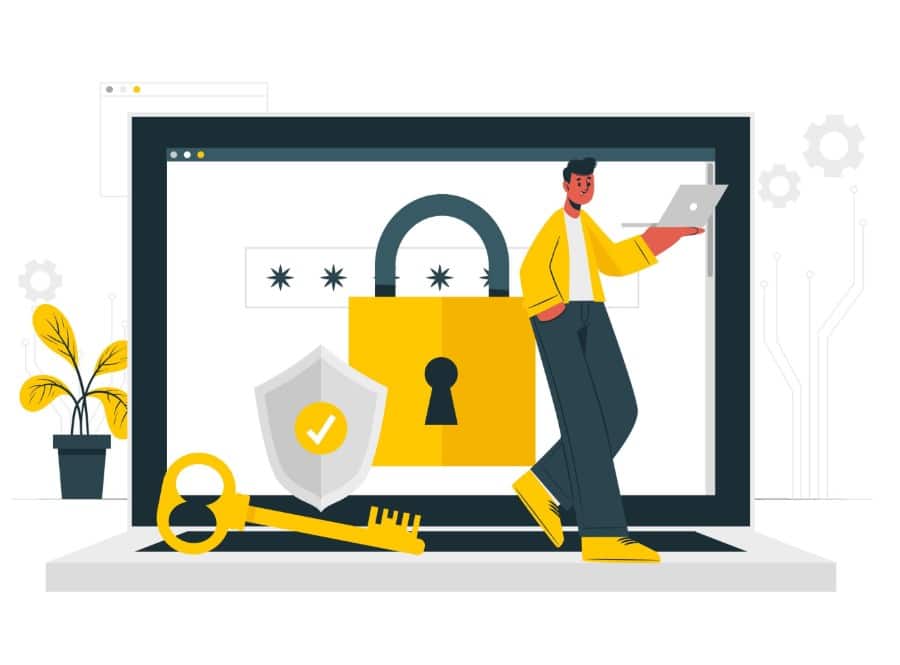 Security
Just like you put a lock on your house or any other valuable thing you own, your website needs to be virtually locked. Your website is an extremely valuable piece of real estate online. It brings in calls and leads all the time for you and it is your business's digital life source. It goes without saying that your website is extremely important to you but it is also valuable to hackers. Websites are being hacked all the time and breached every single day (every 39 seconds to be exact). Hackers find security vulnerabilities in your website's theme, plugins, or even a backdoor through your hosting provider. Once your website is hacked your website will become a cesspool for spammy material and may even be used to host and share explicit content on the internet. To keep this from happening you must ensure that your website software and all plugins are constantly being kept up to date and also be sure to not use poor quality hosting providers (shared hosting is an absolute no-no)
Avoid Conflicts
Your website is built up of several different aspects. You have the site's theme, the content management system, and the various plugins you need. Now, while these aspects can work in harmony with each other, they are all using a different code. And these codes can end up conflicting with each other. When the codes conflict, you won't be able to use one or more of these parts and this needs resolving quickly to get your site back up and running smoothly.
The more plugins you have, the higher the chance there is that something will go wrong. Having ongoing website maintenance dramatically reduces the chances of one plug-in not interacting with another and causing a glitch or malfunction on your website.

Higher Performance
You don't like slow websites and your customers don't like em' either. If your site is slow or laggy from not having the latest updates or is having performance issues then you can expect people to leave your site. People leaving your website due to horrendously slow load times is a double-edged sword. The first negative impact is obvious, a potential customer was on your website and they left and went to one of your competitors. The compounding negative effect is that if your website is terribly slow this is going to lead to increased bounce rates. Now if Google sees that you have a very high bounce rate and a slow website there you have two negative SEO marks on your website and Google is going to eventually start to push you further and further down the rankings in the search results. So you'll have less people visiting your website and the people that do visit your website are most likely going to bounce and not give you a shot.

A Team in Your Corner to Support You
One of the best benefits of having website maintenance is the access it gives you to a support team. Have you ever had a technical issue and spent the next several hours trying to find the answer on the internet to no avail? It's incredibly frustrating not being able to ask a human being a direct question to get the answer quickly and clearly. But with premium website maintenance services you'll have access to a dedicated account manager that can help you when you need it.
Peace of Mind
Just like when you have car insurance, you hope you'll never need it, and you may even spend years never needing it, but the moment something goes wrong, you're incredibly glad you have it. Website maintenance can give you huge peace of mind knowing that whatever happens, someone has your back and you won't be alone. Even if you go months or even years without any massive or disastrous problems you'll be extremely happy that you have a professional team behind you to quickly assess and correct any technical issues or fend off any website attackers. This peace of mind becomes even more significant the more you are advertising or marketing. Imagine you are spending thousands of dollars on your Facebook ads, Google ads, and SEO, only to find out a glitch caused your website to go down or your phone number to no longer be clickable or your lead forms to stop emailing you, etc. These are terrible issues that need to be resolved right away and with a support team in your corner, you can keep these issues at bay.
What Can You Expect to Get?
Most website maintenance packages will include the same main components, so here's what you can expect to be included.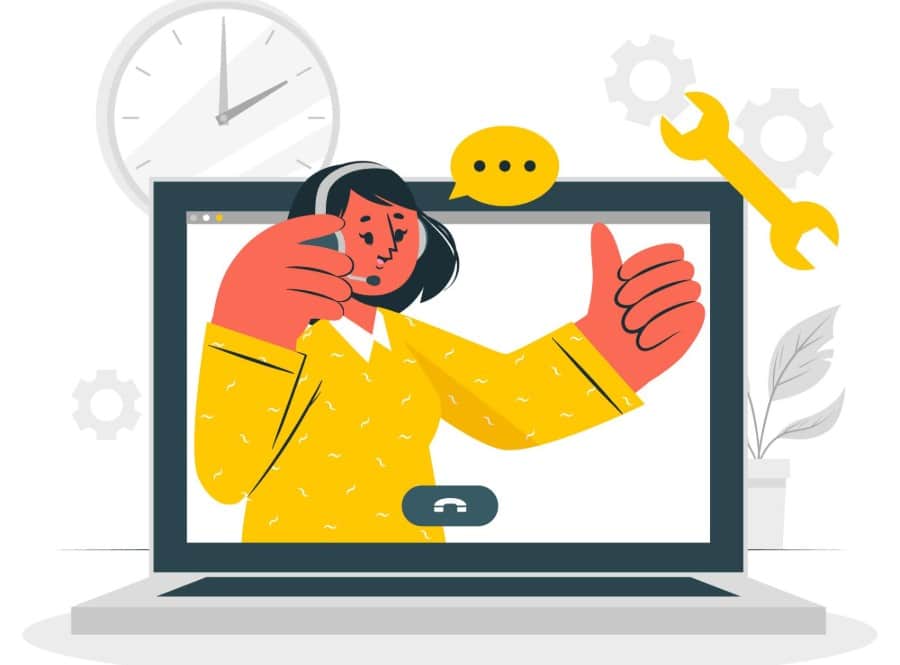 WordPress and Plugin Updates
Your phone needs updating regularly, even your TV needs updating regularly, and your website is no different. These updates are vital for smooth functionality and optimal performance.
Site Monitoring
Now, your maintenance company can't stare at your website all day long making sure that it's still alive and kicking. It can, however, ping your website every few minutes and monitor the status. If your site has gone offline for whatever reason, your maintenance company will know before you even do. They can then fix the issue and have your site back up and running before the disruption has a chance to cause any damage to your business.
Malware and Security
Remember how we said that a different site is hacked every 39 seconds? Well, to stop your site from becoming part of that statistic, your maintenance company will carry out regular security and malware scans. If there are any flaws or vulnerabilities in your site then this can be closed and patched. This continuous checking will prevent your site from being hacked and your valuable data being stolen. Now maybe you're saying to yourself if my website gets hacked, it's not the end of the world because I can restore it to a previous backup. That is absolutely true if you are continuously backing up your site each day as a website maintenance provider would. However, sometimes hackers are sneaky and don't make it obvious that your website is hacked. They will leave your site just as it is, but in the background, they will start creating all types of spam that will get indexed into Google which visitors could see in the search results, these spammy pages are typically composed of adult content as well which is a disastrous look for your company's public relations.
Spam Removal
When you have a site that has comments enabled or a forum area, you will notice that spam comments will appear. They're usually bots or paid-for accounts that are trying to advertise a different company or service or get your visitors to click their links. Spam comments can lower the quality of your site and even lower the amount of trust users have in your website.
Database Clean Up
You will have a database attached to your site. This database will hold all kinds of information, content, and settings. The more information there is in the database, the slower your site will run. Therefore, this database needs to be regularly cleaned out and any junk removed to keep it up-to-date and optimized.
Conflict Resolutions
When the coding for your plugins, theme, or content management system has a conflict, it needs resolving ASAP. When code conflicts with other code, it will stop aspects of your site from working altogether, but your maintenance company will be able to quickly resolve these conflicts when they occur.
Customer Support
Everyone likes to know there is a real person on the end of a number or email who can help them with any technical issues. Having real humans there to help you can be a huge relief and get you the answers to your questions immediately.
Ongoing Reports
You may or may not be interested in the reports generated from your site. The reports can be about traffic stats, resolved conflicts, scans, and other similar things. If you are interested, your maintenance company will be able to send you a report.
Premium Hosting
Some maintenance plans may include free or discounted website hosting which can save you a lot of money. But this benefit isn't a standard option like the other benefits listed above so not all website maintenance companies will include it. At 180 Sites we always provide free premium hosting to all websites for two whole years.

Website Conversion Optimization
Get a Free Site Audit & Increase Your Profitability
Let us show you areas for dramatic improvement on your website. We offer free and a paid website audit services.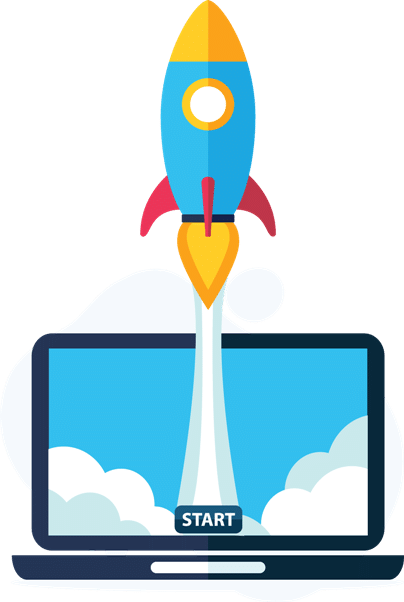 Is There Any Reason Why You Wouldn't Need Website Maintenance?
Given how important website maintenance is, there are very few instances where you won't need to sign up for a maintenance package of some sort. So what are the exceptions?
You Have an HTML Static Website
If your site doesn't have a content management system, theme, or plug-ins then you have what is known as a static site. You can read more about what a static site is here. When a site is static, it is not at risk of these coding conflicts. It's also immune to nearly 100% of the ways there are to be hacked. In this case, website maintenance for your site would be fairly redundant. The drawbacks of HTML static sites are most of the time they lack functionality that you could otherwise easily achieve with WordPress, they take longer to create and they are much more expensive.
Maybe You Know What You're Doing
If you are qualified and very tech-savvy yourself and you have the free time to spare then maybe you prefer doing it yourself rather than paying someone else.. However, to keep on top of every aspect of your site's maintenance, you will need to have a high level of knowledge in every area and be disciplined enough to make sure you are running the checks and updates at a minimum every single month. This is just considering regular upkeep, not the amount of time you will need to spend at the drop of a hat in order to fix catastrophic issues.
Even if you know what you're doing, if you don't think you're going to have enough free time to carry out the hosting, maintenance, updates, and scans, then you're better off paying someone else to do this tedious work for you.
You Don't Care
If you don't care about your site being exposed, hacked, or going offline then there's no need to waste your money.
How Much Does Website Maintenance Cost?
There are different levels of packages available to suit all budgets so even if your budget is low, you should still be able to find a good enough package for what you need. The range of prices you can expect to pay is as follows.
Cheapest – For the cheapest package, you'll only need to pay around $100 a month for the service. A basic package should include updates, backups, and support. You won't get some of the most important elements but it's a start.
Middle – You should expect to pay anywhere between $100 and $250 per month for a middle-cost package. This level of service will get you everything from a basic plan as well as the important parts of maintenance that will keep your site safe, smooth, and performing to a high standard.
Most Expensive – If you have a larger budget and are happy to pay more then you will pay between $250 and $1000 a month for the top service. The final price will depend on the company you are hiring, your website, and your requirements. However, with an expensive package, you'll get everything you need for your daily security and maintenance, as well as extras like content edits, premium themes, and plug-ins, and even help with marketing.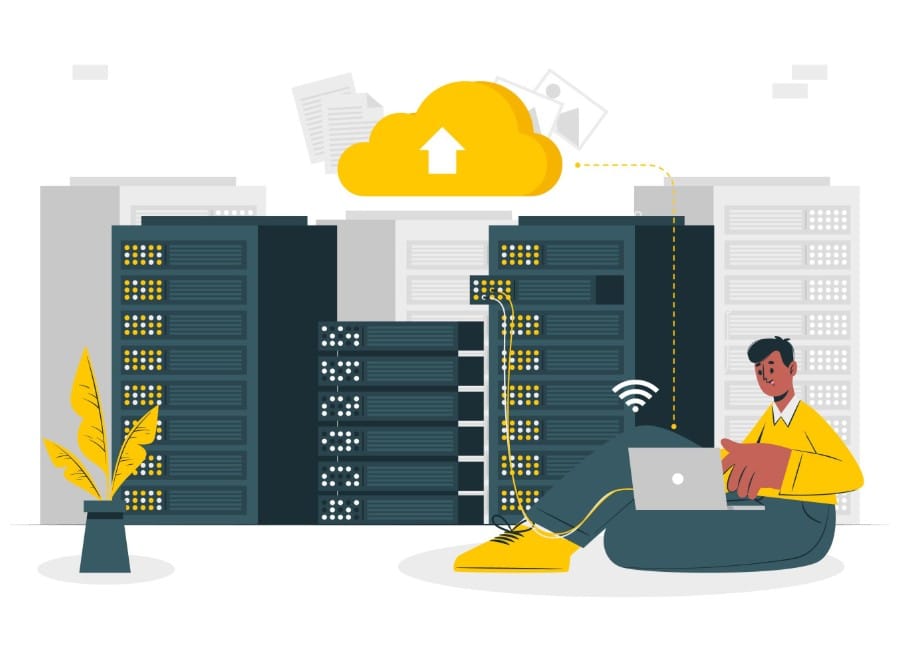 Does 180 Sites Charge For Website Maintenance?
All of the packages that we provide come with free premium website maintenance for 24 months. You get premium hosting, maintenance, software updates, and ongoing support absolutely for free! The best part about 180 Sites' website care plan is we offer unlimited site update requests. Normally web design companies will charge you every time you want something modified on your website. We offer this service completely for free and with no limits. If you want to change any text or photos on any given web page you just shoot us a quick request here and we take care of it for you. After 24 months many of our clients wish to continue receiving these awesome benefits and website care, to which we offer a month-to-month plan which costs $150. Our ongoing maintenance plan does not require any commitments and our clients can cancel at any time.
FREE Website Consultation
Book A FREE 15 Minute Strategy Call With Us
Let's talk about your business and your website needs. We'll show you how we can help and answer any questions.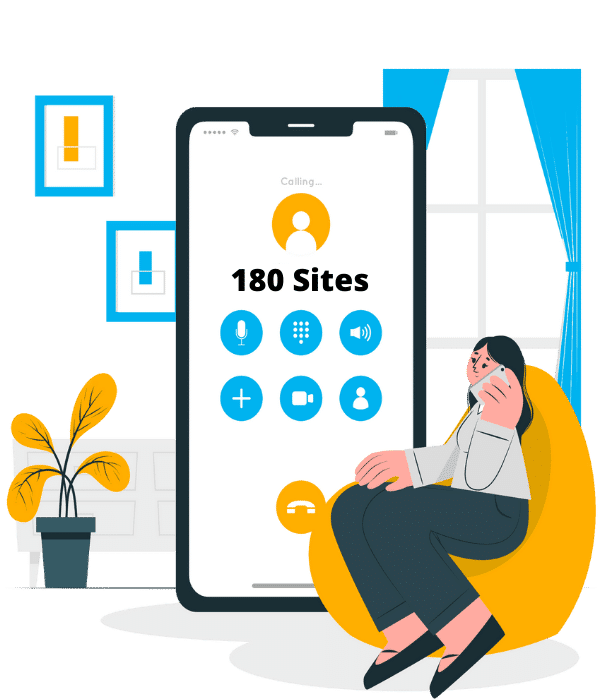 What Will Happen If You Don't Maintain Your Website?
You can't just have a website and leave it to its own devices. Due to updates, software issues, connection problems, and a whole host of other factors, your website needs to be manually checked and maintained. If it isn't, you could quickly run into issues such as security breaches, slow performance, and even your website going down for long periods of time.
Of course, ultimately, the choice is yours. Website maintenance will cost you extra money every month and you need to decide if it's something you're willing to pay for. However, one thing is clear, even the most basic of packages is better than nothing and if you are planning on building a reputable and reliable website and business, then you won't be able to do it alone. Just like with insurance, spending a little bit each month is a great safety net for whenever something goes wrong.