Outranking competitors on Google's search engine is a well-talked-about topic with people from all over the world from all types of businesses and backgrounds offering advice on what you can do. However, outranking your competitors can be a daunting task, maybe you have no idea how, or even if you do know some tricks, the amount of work involved is mind-numbing, let me assure you though, the juice is worth the squeeze. Beating your competitors on Google Maps can generate a huge amount of extra business and exposure for your company at little to no monetary cost to you. So, let's take a look at some of the steps you can take to give you an advantage over your competition in the Map Pack.
Get All Your Details into your Google My Business Profile
Your Google My Business profile needs to be accurate and full, after all, this part is going to have the biggest impact on your ranking. A profile that is missing information such as a phone number, address, or opening times is going to get put towards the bottom of the list. Even details like the services you provide, products you sell, and photos of your business are going to greatly help you get to the top. Have keywords in your company description that relate to your service or products as well; just include everything you possibly can. This seemingly mundane task will go a long way to helping your business so don't underestimate its value. Take the time to go through every single line item that you can within your Google My Business account and ensure you've got all your bases covered before you even think about spending time optimizing outside of your profile.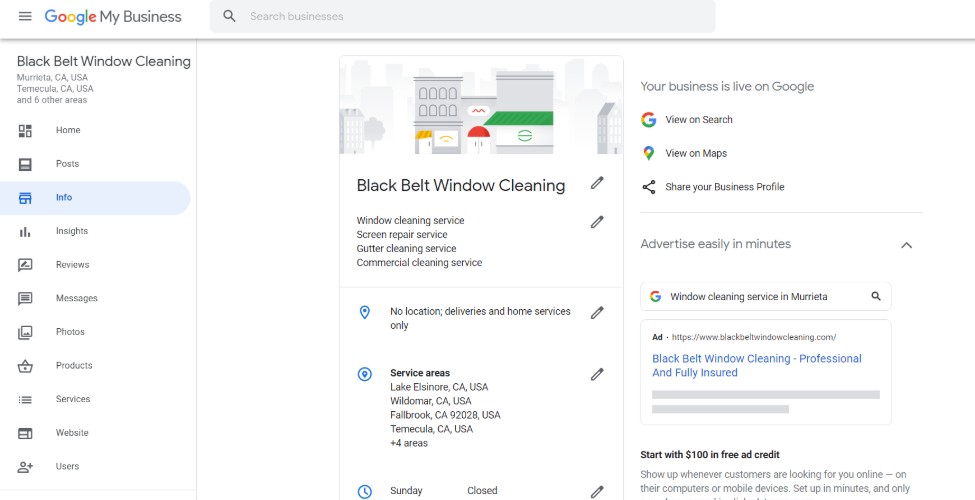 Get Reviews, Get Reviews With Your Keywords Listed, and Get Even More Reviews!
Once you have set up your listing (if you're having trouble adding all the details you want, make sure you have "claimed" your listing in your GMB profile), you are automatically now able to start receiving reviews. Reviews will boost your ranking but Google judges both in terms of quantity and quality, so for example, ten five-star reviews are worth more to your ranking than fifteen three-star reviews. Even more than that five-star reviews isn't even the main goal here, that's a given, what we're really after is high-quality, lengthy reviews with keyword relevancy inside of the reviews. For example, if you're a pressure washer, encouraging your customer to leave a review with your service and location inside of their testimonial like "best pressure washing company in Orlando" is going to help you out a ton!
But How Do I Get More Reviews To My GMB?
This can be done easily through a multitude of ways, make your request before wrapping up a job, have a sign at your place of business, reach out to customers via email with a link that they can click, and quickly write up a review, and so on. If you're struggling to get people to respond, check out this great article from WordStream with a ton of extra tips and tricks to get more responses from your customers. As a bonus, you should always try and get your business' keywords included in the review.
Website Conversion Optimization
Get a Free Site Audit & Increase Your Profitability
Let us show you areas for dramatic improvement on your website. We offer free and a paid website audit services.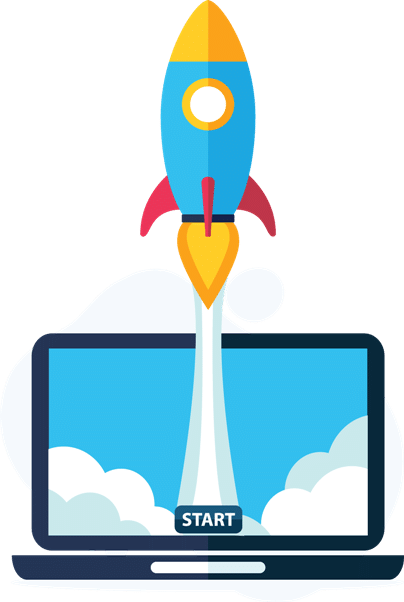 Get Citations – Go for the Big Ones First
Anytime your business is mentioned on the internet, even if it's not directly linked to your site, you have a citation. These include review sites, online listings, local listings, and of course, your Google listing. The more citations you have, the better it is for your ranking. What's even better is that you can create them all yourself so there's no excuse not to check off all the important ones. Start by going through the big ones such as Yelp, Facebook, BBB, Yellow Pages, CitySearch, FourSquare, Glassdoor, and any others similar to these. If you need help finding a list of these, Bright Local has a great article on this. You can also reach out to us and we can help create your citations for you.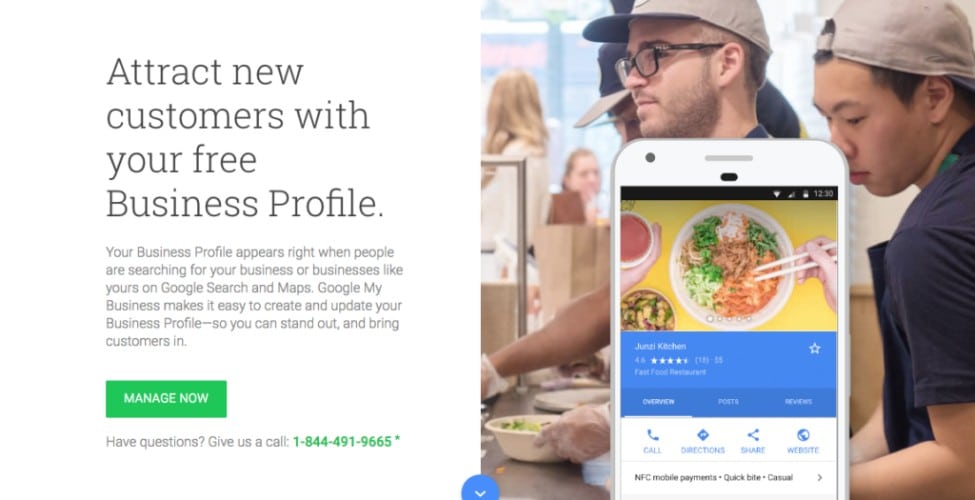 Get Niche Citations
Once you have gone through the "big" citations, take a look at what sites you can use that are more niche relevant for your business. Getting more specific with your business will help Google associate you with one particular industry or region. For example, if you own a home service business then having your profile on a nationally recognized industry site is a great niche citation. Think about where you need to be posting when it comes to the industry you're in, the more specific you can be, the better. For local services it is crucial that you acquire citations that are based near your service area, think about your local chamber of commerce or any local business directories.
Ensure Citation Consistency
This is an important one. Inaccuracies in your citations can be a real ranking killer no matter how small the mistake or inconsistency is. The information you present in your citations must be exactly the same in every way, not just for the sake of the customer but for Google as well. If a customer finds you on Yelp, Google Maps, and Glassdoor and your phone number or website is different on some of them, this can lead to confusion for your potential customers- you want the customer to be able to reach you or your business location as easily as possible not send them on a wild Google chase.
In the same vein, Google will analyze the information for every citation and if the information is not consistent then they will deem all of them untrustworthy – if this happens, they might not display any of the data at all, even the accurate parts. The consistency must be 100%, even right down to using shortened versions of your address; if one listing says "Street" instead of "St." then pick one, use street across the board or use St. across the board, even the little details are not interchangeable. Whatever data you submitted to Google for your name, address, and phone be sure to use that exact data everywhere else.

FREE Website Consultation
Book A FREE 15 Minute Strategy Call With Us
Let's talk about your business and your website needs. We'll show you how we can help and answer any questions.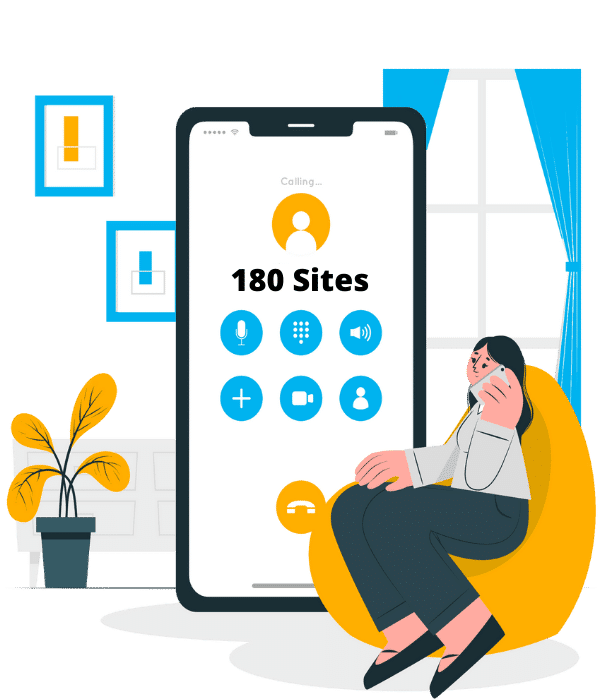 Add Local Business Schema Markup to Your Website
Adding a local business schema markup to your website helps you instantly stand out from other search results. This adds an enhanced description (also known as rich snippets), or more relevant information about your business/services/events, etc, that is incredibly helpful to the customer. They can see important or useful information about your business before they've even clicked on your website, and having these rich snippets has been shown to encourage more customers to click on the site in question before any others. This also provides more local relevancy to your business in Google's eyes.
Add Location-Based Content to Your Website
Adding location-based content can help you rank higher on both Google and Google Maps. You should include location keywords on your home page, service pages, and any other main pages on your website. You can also include these words in subheadings, image tags, and captions. This means that the moment someone searches for your keyword+location, you will be providing Google with an exact resource for that search query. The best way to achieve is this is through city/service pages. Take your top cities that you want to rank for and your number one keyword and create pages dedicated to this topic. For example, if you're a landscaper and you have 5 main cities you serve then you need a page for landscaper in city 1, landscaper in city 2, ect. You could also repeat this same process for all services you offer multiplied by every city you service.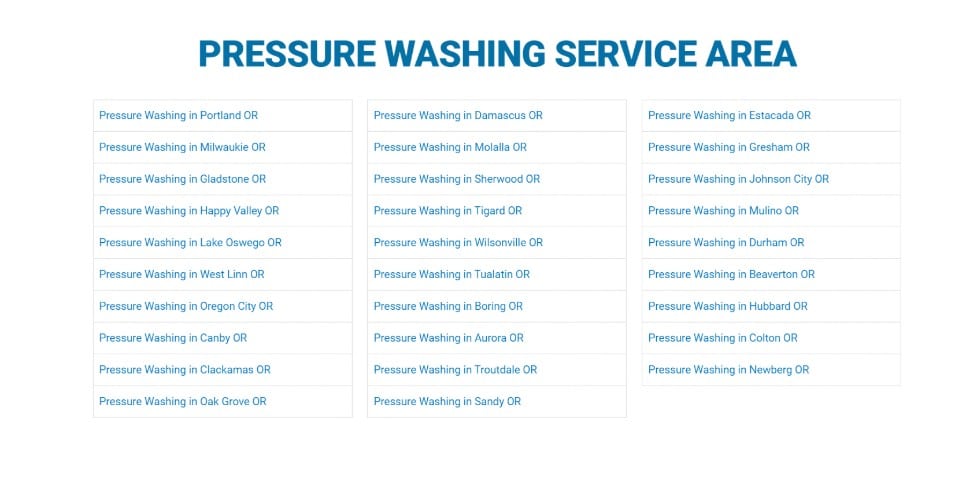 Grow Backlinks to Your Site and GMB
Like with citations, quality backlinks to your site and GMB creates a stronger authority for your business with Google since it also analyzes areas such as your presence on social media, your website quality, and even the strength you have in your niche.
Report Your Competitor's Spammy Information
Some businesses will use aggressive techniques in the map pack some that are even considered gray hat such as keyword stuffing or spam reviews to get their business more exposure. Since Google My Business is a community vetted platform anyone in the world can suggest an edit to any GMB profile, that's right even your profile could be edited by others. So if you notice a competitor using false information you can simply suggest an edit and see what Google does from there. For example, if your competitor's business name is Sparky Contractors, but they title their GMB Business name as Sparky Contractors – Electrician – Electrical Contractor Los Angeles, they are doing this to make their GMB more relevant for their keywords, but they are doing so by changing their business name. You can suggest the name be changed to simply Sparky Contractors and see what happens. This doesn't hurt them in any way other than lowering their relevancy for the keywords they were spamming in their name and this one hack alone might help you finally outrank them.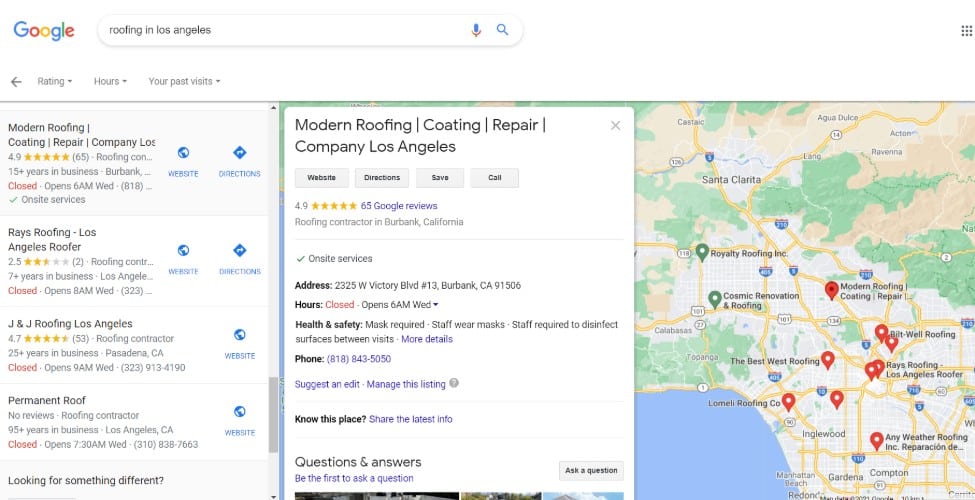 Measure Your Improvements via a GMB Tracker
Tracking clicks to your website via the GMB tracker is the quickest way for you to see what's working and what's not. From here, you'll determine what you need to do to rank higher in the map pack. Checking your analytics is the best way to observe the impact your business is making online both positively and negatively. A great GMB tracker that we love is Local Viking.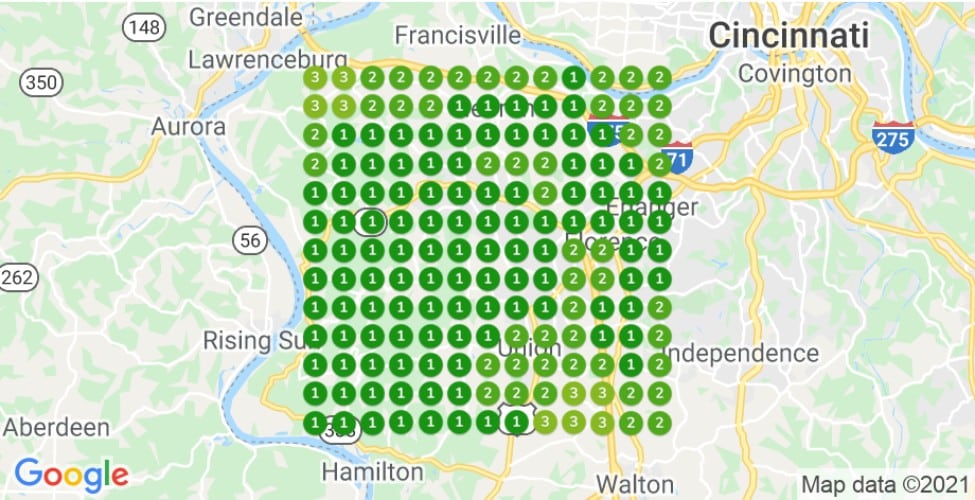 Continue to Post Location-Based Content to Your GMB and Website at Least Once a Month
You can publish posts directly to your GMB profile whenever you like. The advantage of this is that it shows both Google and potential customers that you are proactive when it comes to managing your account and keeping your business up to date. In these posts, you can notify customers of offers you have, news, upcoming events, changes, and so on. Like previously, include location tagging to help users find you faster. Likewise with your website, having a blog for example, and posting monthly with interesting, relevant posts, news, updates, and more that include your location keywords will keep your site fresh and ranking higher. Google is all about relevancy and authority their entire algorithm is based on these two factors. By consistently posting location-based, high-quality content you show Google how relevant you are within your field. The higher quality content you publish the more it will be shared and this shows Google you are authoritative as well. This is the key to ranking higher in the SERPS and the Map Pack.
Owning The Map Pack Reaps Massive Rewards!
Research has consistently shown that people rarely look beyond the first few search results when they are looking for a service or product. This means the higher you are, the more business you're guaranteed to get. Your listing on Google Maps has to be strong, detailed, and accurate. Citations are incredibly important as well as backlinks and regular updates. All these steps together may take a little bit of planning, strategy, and time, but they're all free to do and will help potential customers know they should choose you. Your increased visibility will translate to increased profits and your business will be even more successful! Let's take over the map pack and see your leads skyrocket, cheers friends!
Give Your Google My Business an Extra Boost
Let us clean up your existing citations and get you fresh new ones to boost your GMB