Social media can be a great tool if you want to grow your small business. However, keep in mind that having many followers and growing a company's online presence isn't the same thing most of the time. So, if you want to get famous right away, you'll have to look elsewhere for advice. On the other hand, if you wish to hear about the effective social media tactics used to grow a home service business, be sure to stick around. You'll learn how to get to your customer base, engage it, and increase your revenue.
But before we can dive into all of that, we need to talk about some myths going around.
It seems that many people don't understand how social media is used for marketing. Here, the problem is that anyone can have an account, and these are very public. So, some people go overboard, and many of the things you see online aren't as they seem. For example, if you see a brand with thousands of followers, it's possible that they paid for them. That's the reality, but it doesn't mean that you should do it that way. In many cases, social media marketing can work for you even if you don't have any followers by leveraging groups or paid advertisements to spread the content that you are creating on your social accounts.
You should, of course, learn about the tactics and get ideas from other people, but there's no specific path you should follow. You want to get social media branding right for your business, and that's what you want to focus on. If your number of followers is growing at a slow pace, don't worry. As a company, you have different goals you should aim for. And now, let's see what value social media can bring to your business.
The value of social media for home service business
If you're running a small home service business, you're probably wearing more than one hat. And know that you're not the only one walking in these shoes. Lots of small business owners and marketers have a lot on their plates. But, if you choose to like that, you'll have a great time. Think about it, and you'll find things about graphic design, social media, or press that interest you.
However, since you're doing so much, it can be hard to find time to put it into all of these things, no matter how interesting they are to you. Most people say that social media is the first thing that drops off their lists when there aren't enough hours in the day. And that's what you want to avoid.
You see, social media can be an excellent asset for any business, no matter how big or small it is. Even the niche doesn't play an essential role as everyone is online now. There's an almost 100% chance that your target audience is on at least one of the popular networks, and they're more likely to buy from you if they follow you on social media. Your profiles give your business social proof, and that's why you need to have them.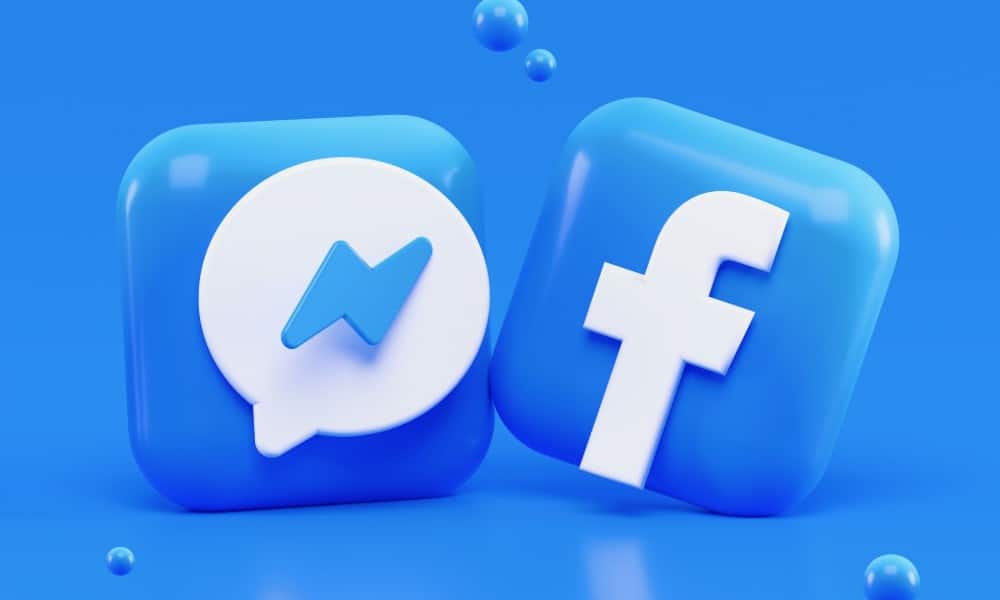 Setting your goals
One problem that many marketers have is finding a way to prove that what they are doing impacts their business. And, indeed, measuring social media ROI isn't the simplest thing in the world. There are plenty of things you need to know before you can say if your investment was worth it or not. But even if you know how to do that, you won't get far without setting your goals.
And choosing the right goals is one of the biggest problems people have. So, before we continue onto social media tactics used to grow a home service business, we want to teach you how to do just that. You'll be able to scale your social media presence and easily find out what tactics are working for you.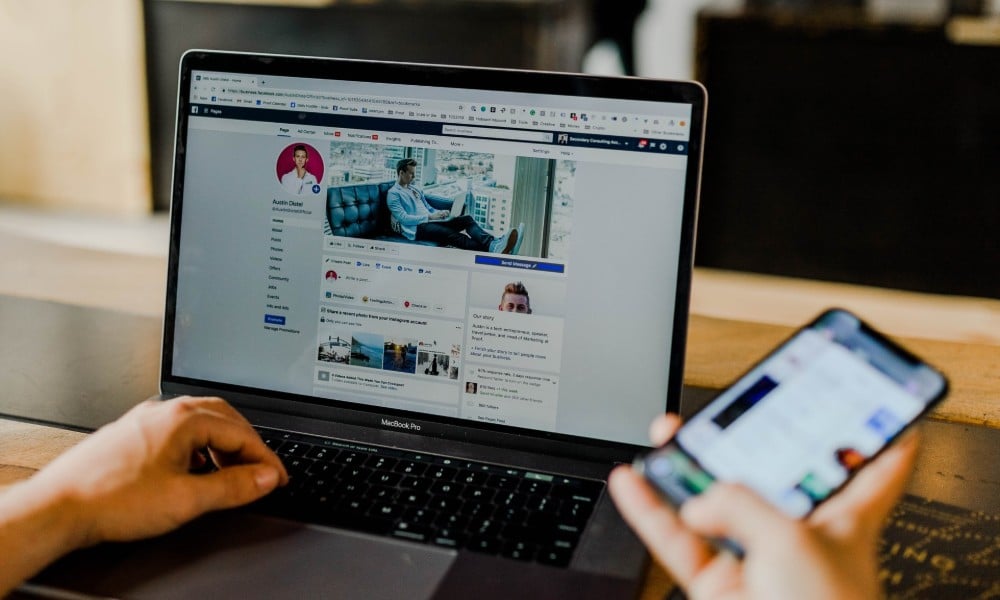 Think about your customers
If you want to do things right, you can't go for a bulk schedule and post approach. It may seem more convenient to do it this way, but neither social networks nor your customers will reward that strategy. Since you're running a home service business, you want to show that you're present at all times. However, you can't afford to come off as too promotional either, as people will unfollow you then.
The trick here is to stay in the middle and keep the balance. You should publish the content regularly to spread awareness. But you also need to respond to your customers and try to make connections with them. The closer they feel to you, the higher the chances are that they'll call you. And you get that by engaging with them.
In essence, you want to leverage three things when you're doing your social. And these things are:
Increase brand awareness
Increase engagement with your audience
Get more clicks on your website
Learn how to deal with these, and you should have everything taken care of. Your strategy will give results, and you'll be able to see them and track them.
And now that we covered all the basics, we'll take a look at the strategies you should know about. You'll find out how you can use everything you learned in the first part of the article, and you'll get some tips from the experts. Let's dive right into it.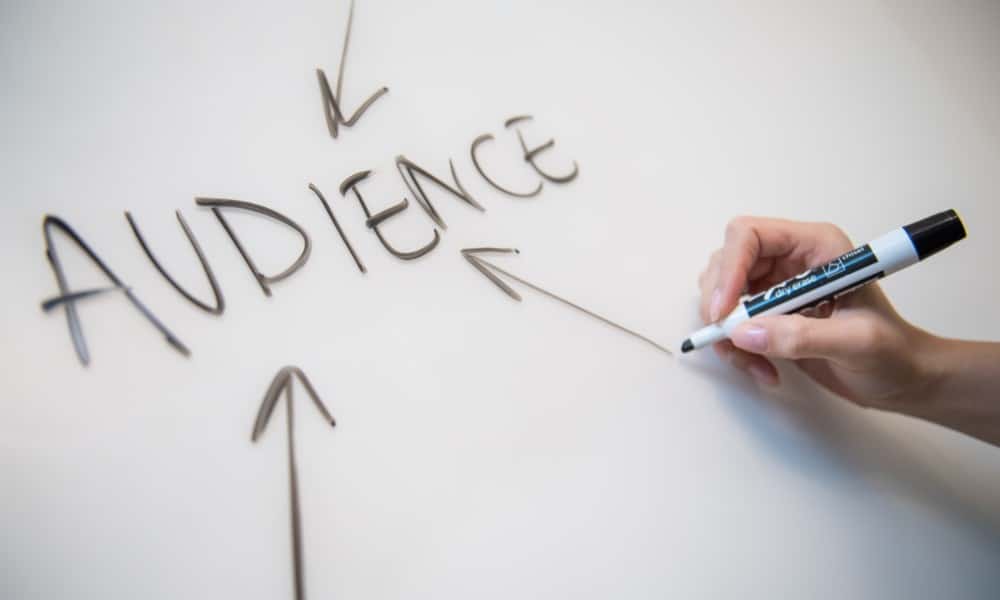 1. Have a documented strategy
It may seem strange that we tell you to make a strategy as our first example of the social media tactics used to grow a home service business, but we feel it's necessary. You see, before, we pointed out how important goals are because people don't consider them. And if you don't have goals, how can you know if you're doing the right thing?
So, you want to make a list of things you want to achieve, and you want to make your objectives SMART. Here, we mean that they need to be Specific, Measurable, Attainable, Relevant, and Time-bound. When you're done with that, you should go onto the second phase of plan-making.
Research
The first thing you need to do is audience research. You must know who the people in need of your services are. You want to learn what their jobs are, how much money they make, what their hobbies are, and what they want to see from you. Use what you find and create buyer personas by which you'll model your posts and ads.
On top of that, you want to conduct a competitor analysis. This will give you an insight into what you're up against and what you need to do to stand out. Take notes of how often they post and how they interact with their followers. See if they know how to make an effective call to action, and check how your CTAs stack up to theirs. The more information you can collect about them, the better strategy you'll be able to make for yourself.
One last thing you need to do is a social media audit. You want to see what you currently have out there and if you can use any of it. Go through what you already did, and see if there are any areas where you can improve. If you look, we bet you'll find at least a few.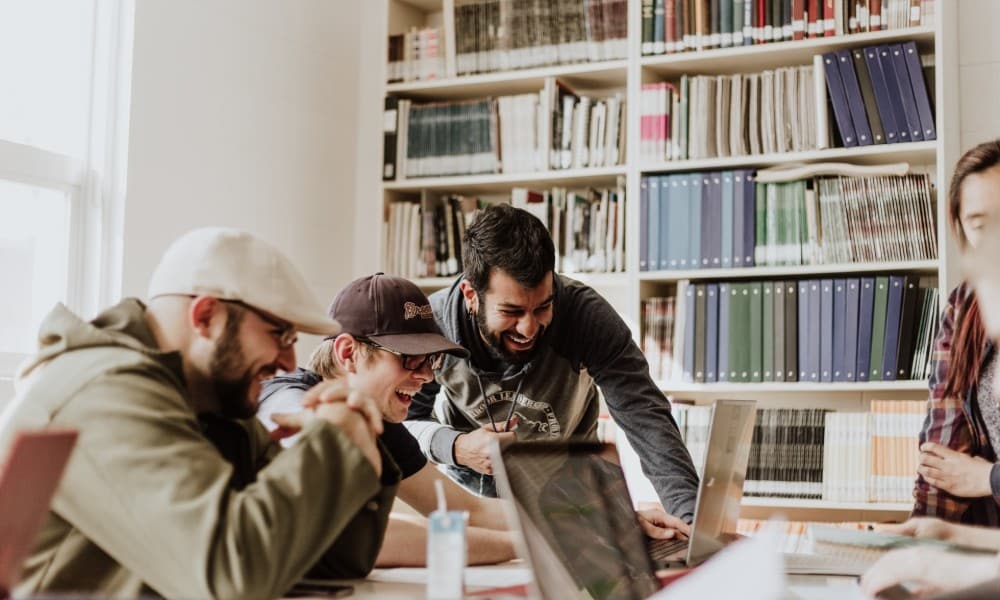 2. Think about what platforms you're using
There isn't much sense in making accounts on every single platform you can find. It's a much better idea to find out where your target audience is and go right to them. As we already mentioned, managing a social media profile can be time-consuming, and your time is too valuable to waste on a profile your customers will never visit.
Since you're in a home service business, you should probably focus the most on Facebook and Instagram. With that said, YouTube is also a great way to provide some value for your audience, so don't forget about it. When you combine the demographics of these three, you'll realize that you can target anyone from a teenage boy to a baby boomer, and that's a broad reach you've got there, but it might be too broad. And if you want to go for a more educated audience, LinkedIn is where you should seek them.
Of course, these are just the basics, and finding your target audience can be a bit harder sometimes. So, if you're having a tough time, talk to a social media marketing company. All the chances are that they'll know where your customers live online.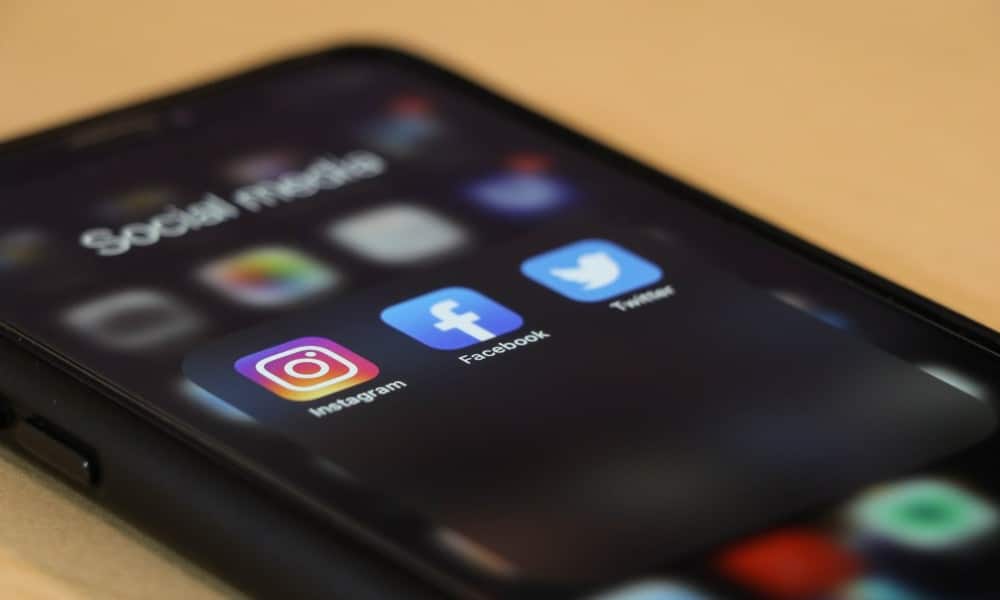 3. Create engaging content
If you want to find success on social media, you'll need to make interesting and engaging content that your audience will love. It needs to be relevant for them, and you need to post it regularly. We already talked about growing your home service business with content marketing, and you should use the tactics we mentioned there. Make sure to focus on your original content. However, you can also share something someone else made if you think your customers will enjoy it.
Now, we can't tell you how often you should post. There's no magic number here, but the focus should be on consistency. For the networks we talked about, once a day is more than enough. And here, you need to be careful not to push it too far. If you bury your followers with posts, you'll come off as pushy, and no one likes that.
As we already mentioned, bulk scheduling is something you should avoid. But that doesn't mean you should never do it. Try to take time every day to post something and talk to your audience. On the other hand, if you know that the next few days will be busy for you, schedule a few posts, so you don't have to think about them.
Therefore, using sites like Hootsuite or HubSpot is recommended and is one of the social media tactics used to grow a home service business. These can be lifesavers, and they'll make your everyday use of social media easier. Not only will you be able to schedule posts when you need to, but all your messages and page analytics will be in one place.
Website Conversion Optimization
Get a Free Site Audit & Increase Your Profitability
Let us show you areas for dramatic improvement on your website. We offer free and a paid website audit services.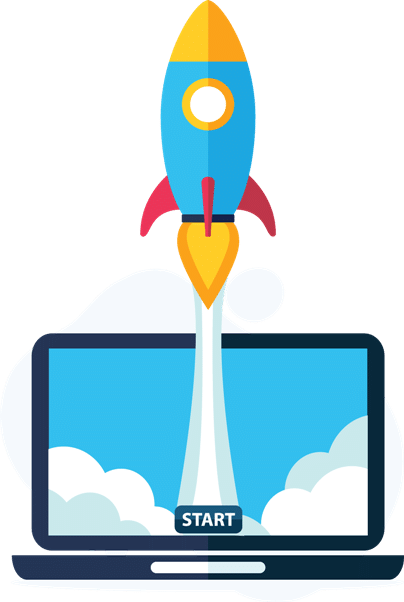 4. Connect your website and social media accounts
As it turns out, more than half of small businesses share the news with customers via their websites. Moreover, about 40% of them do it via social media. So, if you have a website, there's no reason why you shouldn't connect the two.
You want your site to be discoverable from social media profiles, and you can do that by sharing pages from your site and mentioning it in your "about" section. On the other hand, people who visit your site should be able to jump right to your social profiles from it. Put your social page icons on top and bottom of every page of your site. And, you can even go a step further and engage your visitors by adding a "follow us" call to action at the end of every article you write.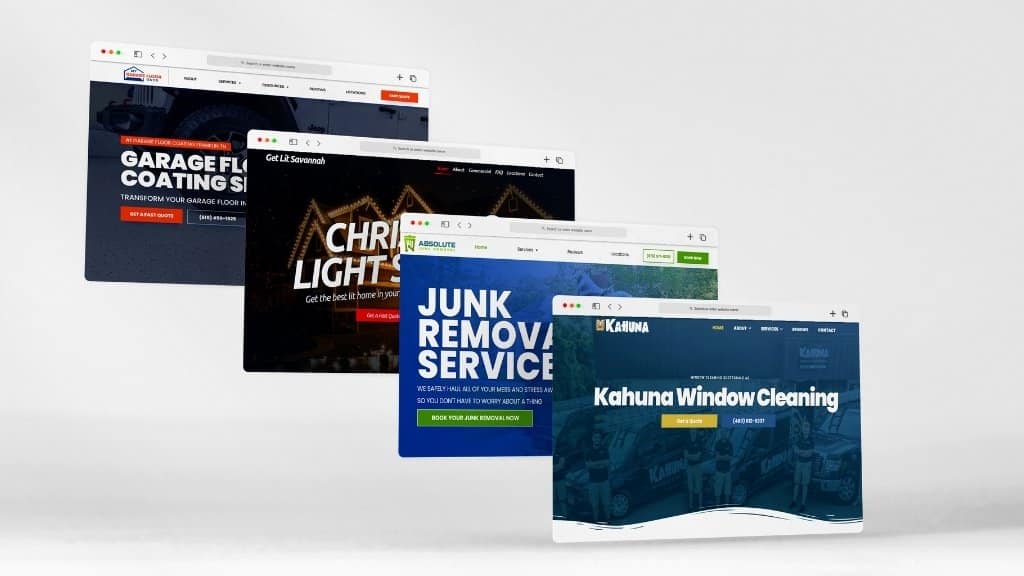 5. Find a way to stand out
It's not a secret that the niche you're in is highly competitive these days. And to convince people to call you instead of your competitors, you need to stand out. Of course, that's not an easy thing to do, but it's necessary. If you can't think of anything yourself, consider hiring a social media marketing agency.
Think about it this way, when you made your site, you may have thought that you should hire a professional web design company. And here, things aren't any different. If you don't know how to do it yourself, there's no shame in asking experts to help you out. You'll get better results right away, and if you work with them long enough, you'll learn how to do things by yourself.
The last thing we want to mention in social media tactics used to grow a home service business is that social networks are personal, and you want to keep them that way. So, put your personal brand first and your business second. This way, you'll draw more customers, and they'll feel like they should do business with you since they know you more intimately.
FREE Website Consultation
Book A FREE 15 Minute Strategy Call With Us
Let's talk about your business and your website needs. We'll show you how we can help and answer any questions.