The one thing business owners love is seeing their company prosper after undertaking successful branding strategies. Print media, broadcast ads, among others, are all effective in promoting a business. However, in this day and age, social media can no longer be ignored.
Nowadays, everyone is on at least one social media platform. Since "everyone" includes your potential customers, that means your branding should extend to your social media platforms, too. In other words, social media branding is key.
But how exactly should you do your social media branding? Here are some tips on getting that suitable for your business:
1. Build a brand voice
Your business' brand voice should encapsulate the values and ethos of your company. Your business objectives and future goals must also be an active part of it. Once you have your brand voice, it should reflect across all your marketing platforms, including your business communications, your newsletters, website, emails, and of course, your social media platforms.
But how exactly can you build a brand voice? There are ways you can do this.
For instance, since your brand voice should cater to your target audience, you can ask your target customers yourself what your brand voice should be (more on the marketing persona later). Conduct a survey and ask them how they perceive your brand. Ask them, too, how they think your brand tone should be.
Be open to positive (and negative) criticism! Review your company's mission statement if needed to correctly align with your brand voice and what it stands for.
Apple is the perfect example of a company that has a brand voice that belongs to it alone. Take a look at this screenshot from their website:
Source: Apple
Now take a look at this screenshot from their Instagram account:
The company uses extremely simple language to communicate with their customers. So, the same simplistic approach is taken in all its marketing platforms. That brings us to our next point.
2. Create brand guidelines and stick to them
To ensure your business reaches its fullest potential, you need to maintain a consistent brand identity. That means you should use the same font, color scheme, logo, and anything else that has to do with your brand consistently across your marketing platforms.
Sure, you can just commit all these to memory. The problem is, you'll be bound to forget something. Besides, you're probably not the only one creating marketing collateral for your brand. For instance, if you hire a graphic artist, you can't possibly tell them everything there is to know about what font, color scheme, slogan to use in a day.
In other words, you need brand guidelines.
Your brand guidelines need to be extremely specific and concise. From what style fonts to use for your social media posts to any special colors that are true to your brand, they need to include everything.
Not only will this help avoid confusion and mishaps. They will also help keep you and your team on the same page. Make your brand guidelines easily accessible to all those who may potentially require them. 
Website Conversion Optimization
Get a Free Site Audit & Increase Your Profitability
Let us show you areas for dramatic improvement on your website. We offer free and a paid website audit services.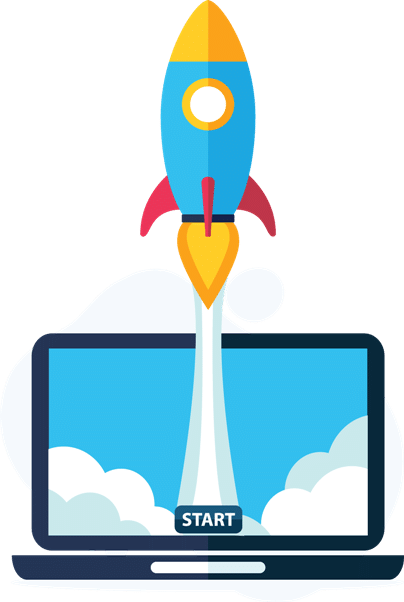 3. Choose the right platform
Narrowing down your social media platforms can help you focus your efforts instead of wasting valuable time. To know which social media platforms you should pick, determine your target audience and the platform they frequent. That's where a marketing persona can help you. A marketing persona is a fictional description of your ideal customer. It should tell you, through market research, where your target audience is found online.
Each social media platform also has specific demographics it caters to. Check out the following image:
Source: Accion Opportunity Fund
If you're starting out, I suggest picking just one social media platform. Once you have a bigger social media management team, you can pick other platforms. Use an employee schedule template to assign specific posts to each member of your team and set deadlines.
4. Be regular in posting content
Keep in mind that the more people actively interact with your brand, the more likely they are to remember it. When doing this on social media platforms, though, you need to understand that each social media platform has its ideal posting frequency.
Consider the following image if you're in a rut about how often to post on your social media platforms:
Source: Bulk.ly
Remember that posting regularly on social media doesn't mean posting unnecessarily. Tap into your inner creativity and make your content as engaging as possible every time you post, so you don't sound repetitive.
5. Use videos
Who doesn't love to watch an intriguing video? Consider using videos in your social media posts to attract more customers. Unlike a long-winded paragraph, a video is the best way to get your point across in a riveting manner and hook your audience. As with all your other marketing assets, make sure your video reflects your brand voice.
Set a goal for your video and include a link at the end to give your potential customers a chance to gain more information about your brand. It's also pivotal for you to keep up with market trends and include hashtags in your videos.
Oreo is a great example of a company that uses videos on social media to engage customers. The videos are true to Oreo's brand that values creativity and fun. These videos are also aesthetically pleasing and paired up with engaging captions:
Research into trending topics related to your field and tie them to your brand. Make your messages unique and everlasting.
FREE Website Consultation
Book A FREE 15 Minute Strategy Call With Us
Let's talk about your business and your website needs. We'll show you how we can help and answer any questions.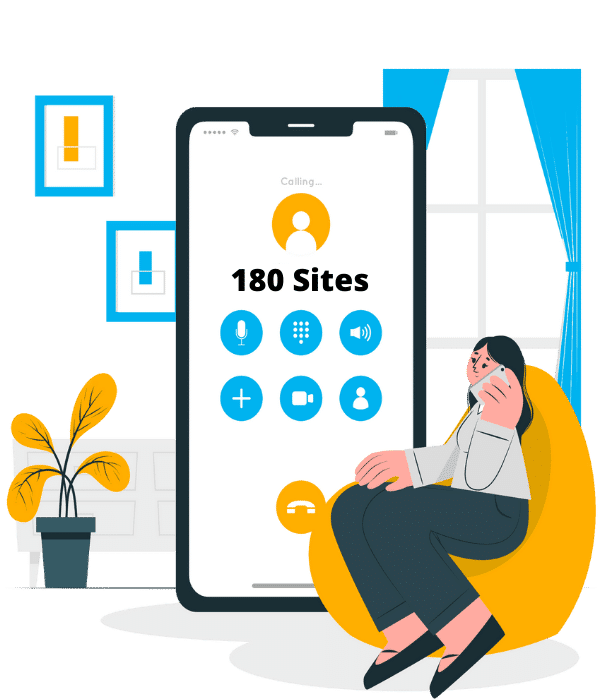 6. Communicate with your audience
Don't just create engaging content. Create a sense of community on social media, too. How do you do that? Simple. Communicate with your audience.
Take the time out to respond to your social media followers when they comment on your posts or ask you questions regarding your products. That will go a long way in terms of establishing a positive brand image.
Snickers is a great example of a brand that communicates with its audience.
On its Facebook page, the chocolate bar brand takes the time to respond to its audience's comments. Snickers' responses also reflect what Snickers is all about: funny, active, and dynamic.
Note, too, that the brand doesn't take a long time to respond. It typically responds on the same day the comment was posted.
Don't worry if the comments are negative. You can use those to make adjustments to your products. Just be polite and make your audience feel you value their opinions.
7. Partner with influencers
Partnering up with influencers and getting them to promote your products on their social media platforms can prove to be extremely beneficial. Influencers, after all, are people who have a vast number of followers who trust them. When they promote your products, they'll enhance your brand image before thousands, if not millions of followers.
The Amazon company Audible, for instance, partnered with Instagram influencer Jesse Driftwood to promote their brand.
The influencer uses non-complex anecdotes that reel his followers in and make them trust his reviews.
Although you can give your chosen influencer some leeway when it comes to being creative with their posts on your brand, make sure you discuss your brand guidelines with them. You still want their posts to be true to your brand voice, after all.
8. Use email marketing to amplify reach
Influencer marketing isn't the only strategy you can use to amplify your reach. Email marketing is a great strategy as well. There are over 4 billion email users. That number is bound to include potential customers, too.
Besides, social media branding and email marketing go hand in hand.
For instance, you can include your latest social media posts in all your email newsletters to customers. That will encourage your subscribers to see those posts. It will also help increase your followers on your company's official social media pages.
On the other hand, you can use your social media pages to increase your number of subscribers. Customers love good promotions, and you can use these to get people to sign up for your email newsletters. Simply include a link to your lead magnet in your social media post to grow your email list.
Source: SFWP Experts
Here's a great example from Search Engine Land. Once social media visitors click on that link, they are directed to an opt-in form where they can leave their email addresses to get a shot at "cool MVP prize pack" and the free ticket.
Bottom Line
While there are several ways to market your business products and services, nothing quite matches the effectiveness of social media. In the social-media-obsessed world of today, it only seems fitting to incorporate social media branding into your company's marketing strategies.
In this article, I shared with you social media branding tips to make your campaign successful. Create your brand voice, establish brand guidelines, and choose the right social media platform. Then create engaging posts using videos, for instance. Be regular in posting content. Make sure you communicate with your audience as well.
To amplify your reach, use influencer marketing and email marketing.
Follow these tips and you'll end up with a strong social media brand that will generate leads and conversions. Your business will be well on its way to success.
Website Conversion Optimization
Get a Free Site Audit & Increase Your Profitability
Let us show you areas for dramatic improvement on your website. We offer free and a paid website audit services.