There are TONS of web traffic sources to choose from. But, it's not enough to simply drive traffic to your website. If you want to boost engagement, increase conversions, and make more sales, you need to make sure you're attracting the RIGHT readers for your blog. To help you in this regard, this article outlines 15 sources to drive targeted, engaged, and high-converting traffic to your website. If you're ready, let's jump right in!
1. Guest Post (the Right Way)
Submitting posts to other websites in your niche – and accepting guest posts on your own blog – is a great way to reach brand-new audiences. All you need to do is find popular publications and blogs with whom you share an audience. Read their guest post guidelines and then submit your pitches. If accepted, you can then write a post with a link back to your own website in the bio or content (often both) as a way to get that audience to visit your site. You can also write posts on Medium, LinkedIn, and other websites where you can tap into an existing engaged audience that's just waiting for high-quality content to consume. For instance, a blog like this one focused on predictive dialing might guest post on other blogs in their niche. They might post articles on topics such as: What is Predictive dialing? Best Predictive dialing software with CRM …and so on. They would then include links back to their website as a way to lure readers to their own blog.
2. Create Share-Worthy Content
When you create high-quality content, other people will want to link to it and share it with their own audiences and networks. This will help you reach new and varied audiences. Creating high-quality, engaging is simple to do:
Write

longer, in-depth posts

with tons of details

Answer the users' questions

and share features

and

benefits of products

Use analogies

to better explain complex ideas and concepts
Include lots of practical advice so your readers can take immediate action. This website, which focuses on how to learn another language, is a great example of this concept in action. The site has tons of blog posts, all of which are detailed and packed full of value. They aim to answer all their audience's questions and position their language learning packages as the ultimate solution.

3. Optimize Your Content for Longtail Keywords
Longtail keywords are among the best ways to optimize your content for search and drive more TARGETED traffic to your website. It's easier to rank for longtail keywords. And, since they are more specific, it's also easier to align with searcher intent and therefore find new customers and drive more traffic to your site. In the beginning, you should focus only on keywords with a search volume of under 10,000 searches per month. Later, you can start targeting keywords with higher volume. The trick here is to get consistent website traffic by building a strong foundation of relevant keywords. This can have a HUGE impact on the level of organic traffic you generate for your website.
4. Build High-Quality Backlinks
Getting high-quality links to your blog from established websites in your niche will help to increase your domain authority (DA). A natural side effect of this is that you will get more traffic flowing to your blog. There are many different tactics you can use for building links to your site. For instance, you might create unique, standout comparisons and reviews where you talk about or recommend products and services to your audience. Examples of such posts include this Bluehost vs. Hostgator comparison article that talks about two of the cheapest hosting plans available on the market today, and this Wix vs. Shopify review post from the Awesome X blog.
Articles like these are designed to attract natural links from authoritative websites may be looking for resources they can cite to educate readers about how to make the right decision between comparable hosting services.
5. Improve Your On-Page SEO
Following blog SEO best practices is one of the best ways to increase your traffic on a CONSISTENT basis. There's a lot to learn when it comes to on-page SEO, which some might find a bit overwhelming. But, you can focus on these few things, to begin with:
Write strong headlines focussed on your keywords

Use your content tags and categories strategically

Include your target keyword in your URL

Write keyword-optimized meta descriptions

Design quality, unique featured images that stand out

Add alternative title tags (alt-text) to ALL your images

Focus on optimal keyword density
Keep in mind that the tips outlined above will only work if you first build a solid website. 
6. Interview Thought Leaders
This is one of the most effective web traffic sources and a great way for you to connect with other website owners and entrepreneurs. You can either interview thought leaders for articles on your blog or for your YouTube channel or podcast. Either way, this is the perfect chance for you to share their expert opinions with your audience while doing some content outreach too. When your post, podcast, or video goes live, those experts will likely share it with their own audience and drive tons of new traffic to your blog.
7. Publish Quote Roundups
This is a creative way to get influencers to link to and share your content. When you are writing your article, send out emails to various influencers in your niche who are authorities on the subject you're writing about. Simply ask them for a quote you can include in your blog post. You can also ask them a single question and include the answer in the post. For example, you can create a roundup of marketing tips from the pros. Since they are authority figures, including their quotes and answers lends credibility to the article. Also, it's likely that they will share the post with their audiences, providing you with even more exposure.
8. Try Influencer Marketing
Content partnerships with brands and bloggers are great ways to leverage existing audiences and send targeted traffic to your website. There are tons of different ways you can work with influencers to achieve this:
Pay influencers in your niche to post about your product or brand.

Develop relationships with the most influential bloggers in your industry so they can talk about your website in their blog.

Get your blog featured in the email newsletters of different influencers in your niche.

Mention influencers in your content and then reach out to them informing them about your awesome new post.

Position yourself as an expert on your topic so you can get featured in roundup articles from influencers in your space.
Most of your audience is on social media, and if you want to capture their attention, you will have to master a few of the major networks.
Here are some tips for generating traffic from social media: 
Youtube:

You can launch a YouTube channel where you publish regular videos as a way to build an audience of viewers and subscribers.
LinkedIn:

You can use LinkedIn to share all types of content, including articles from your blog, PR news, videos, etc. as a way to boost engagement and increase website traffic (by including a link back to your site).
Facebook:

Share your content in Facebook groups where your ideal audience already hangs out.
Twitter:

Write articles and mention several influencers. Then, share a "click to retweet" link with each of the people featured in your article as a way to gain more visibility.
Instagram:

Instagram is business-friendly and has a massive audience which makes it the perfect marketing channel for website owners.
Pinterest:

Although mostly overlooked by the majority of marketers, Pinterest is actually one of the best ways to get a consistent flow of traffic to your website. 
For instance, whenever you share a blog post, you can pin all the images (or at least, the most inspiring ones) to entice clicks to your website.
Website Conversion Optimization
Get a Free Site Audit & Increase Your Profitability
Let us show you areas for dramatic improvement on your website. We offer free and a paid website audit services.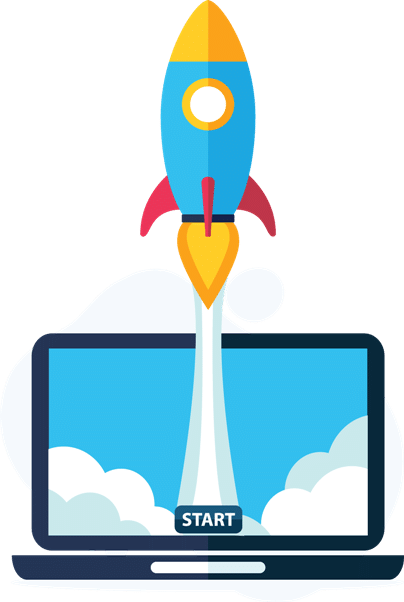 10. Engage in Online Communities
Participating in niche-focused digital communities where people discuss specific topics, ask questions, and look for answers is yet another great way to drive traffic to your own website. For this tactic to work, you have to be an ACTIVE member of the forum. Also, you must lead with value and build relationships. It's important to earn the respect of other members before you start promoting your business, otherwise, you'll come off as salesy and spammy. Some of the best online communities to consider joining include:
Reddit:

Post content and interact with others in your niche.

Quora:

Answer questions and provide value.

Yahoo answers:

Provide thoughtful answers to questions.

Facebook Groups: Provide helpful info to your community that you can serve inside of relevant Facebook community groups.
For instance, you can offer sales expert advice on Quora in answer to some of the users' questions. This will position you as an expert on the topic and make you (that is, your website) the reader's go-to source for solutions in the future. 
Alternatively, you can create your own forum on your website and invite people to come there to discuss more than just your products and brand. 
This is a great tactic because it keeps people coming back to continue the conversation on your blog.
11. Get Interviewed on Podcasts
Podcast hosts are always searching for guests with great stories to interview. To use this traffic generation tactic, simply search for podcasts in your niche. You can do this on Google by searching for the keyword phrase for the topic you write about + "podcast" at the end to see what turns up in the search results. You can then reach out to those hosts and offer to be a guest on their podcast. If you can get featured on their podcast, it's a great channel for driving new traffic to your blog. For instance, the author of this post on how to stay safe online might look for other podcasts that talk about VPNs, the dark web, or other topics where it's important to protect online privacy. This would be the ideal type of audience to attract to his own website once featured on the podcast.
12. Speak at Virtual or In-person Events
You can leverage in-person or virtual events to drive more traffic to your site by setting up a way to collect emails so you can start building relationships with a brand new audience. 

Another great benefit of speaking at in-person or virtual conferences is that the other speakers and hosts bring their own audiences, which provides you with an awesome lead generation opportunity.
Hosting free webinars is a creative way to connect with your audience, other influencers, and brands.
You can use it as a way to drive traffic to your blog and generate new leads by creating a simple webinar that educates your audience on your topic, brand, products, or services.
If you're new to webinar hosting, you can even partner with other bloggers or brands who already have a high concentration of readers so you don't need to start from scratch.
FREE Website Consultation
Book A FREE 15 Minute Strategy Call With Us
Let's talk about your business and your website needs. We'll show you how we can help and answer any questions.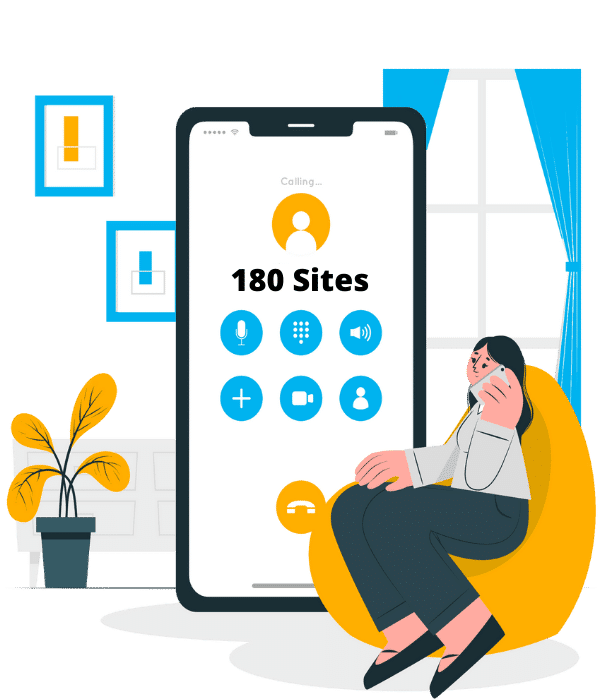 Engaging in email marketing is something that should be a part of your marketing strategy anyway. But, one great benefit of building a list of engaged subscribers is that you can then use the list as a way to boost your website traffic. For instance, whenever you publish a new post on your blog, you can email all your subscribers and include a link to the new blog post so they can go check out the post on your blog. You can start building your email list as soon as your blog is live. All you need to do is create a (relevant) downloadable lead magnet. This can be anything that your audience finds valuable, such as:
An

ebook

Audiobook

Cheatsheet

Free trial

Discount coupon

You can then offer it for FREE on your website in exchange for your visitors' contact information.
15. Use Social Advertising and Paid Search
Although free web traffic sources are great, if you have a decent marketing budget, paid sources like social advertising and paid search are great ways to get IMMEDIATE results in website traffic. You don't need a big budget to start advertising on social media and other websites online. For instance, with just $5 a day, you can start driving targeted traffic to your website through the use of digital ads on Facebook.
There are tons of other ad networks you can check out, including:
Google Display Network (GDN)

Twitter's Ad Platform

AdRoll

Microsoft Advertising

MyLikes

Taboola 

Quora ads

Outbrain
There you have it. 15 sources to drive traffic to your website.
All that's left is for you to try them in your own marketing strategy, and then optimize your BEST traffic sources. You can do this by keeping track of your marketing goals and KPIs.
Once you find the traffic source that sends the highest volume of targeted and engaged traffic AND the source that converts the most, you can DOUBLE DOWN on it for increased traffic generation.